7 DMC Dishes for Employee Appreciation Day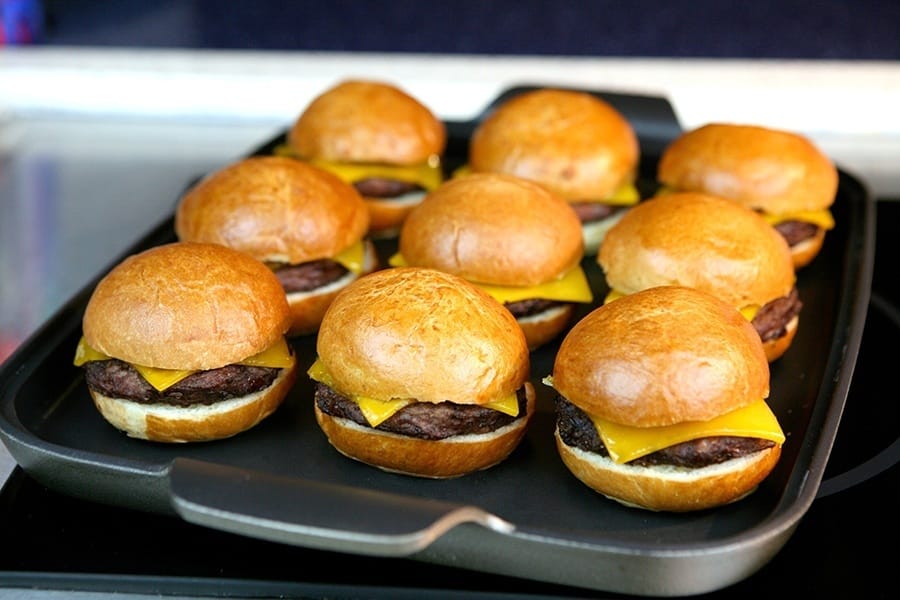 Employee Appreciation Day. It's one of those cute and random corporate holidays that creeps up on companies large and small once a year. Some may take it seriously, some may not. But if Boss's Day actually became somewhat of a thing, with many bosses across the country getting showered with gifts and trinkets, then why should Employee Appreciation Day not have the same impact? It's 2018, after all.
In case you didn't know, Employee Appreciation Day falls on March 2nd this year, which also happens to be a Friday. I know, right? There's honestly no reason not to have a little something to celebrate your staff, and what better way to bring your office together than with food? So read on to get some great meal ideas from our menu and plan a breakfast, lunch or afternoon snack that your employees will love you for!
Red, White & Blue Hot Lunch Package – Chicken fingers, mini cheese and veggie burgers, creamy mac and cheese, aka comfort food to the max, and perfect for a Friday.
The Classic Cheeseboard – A gorgeous presentation of brie, gouda, gorgonzola, and more, served with fruits, nuts, and assorted crackers. This cheeseboard adds a classy touch and will really make your staff feel like they're in the lap of gourmet luxury.
Waffle Sandwiches – Take your pick: fried chicken with syrup bursts, or banana and nutella. Both are mouthwateringly delicious, and their presentation is a total crowd-pleaser.
S'Mores on a Stick – Cover the marshmallow with chocolate, coconut, or graham cracker, and serve on a stick perfect for individual snacking. Another fun option that makes any employee feel like they're kids back at summer camp.
The Butcher Block Lunch Package – Put the power in your staff's hands and let them make their own sandwiches! We provide all the classic deli cold cuts, assorted breads, condiments, and classic potato salad. Oh, and it also comes with a dessert tray. Done and done.
Rosemary Baked Potato Chips with Carmelized Onion Dip – Your employees will truly appreciate you for this one. This is one of the most popular snacks on our menu, featuring a delicious onion dip paired with homemade rosemary chips that are seriously addicting. And they come individually packed too. So easy!
Gourmet Peanut Butter Cups – With original flavor choices like dark chocolate and sea salt, almond butter, and more, this is another dessert you just can't go wrong with, and will show your employees that you really went above and beyond to think of something different.
*We also want to give an honorable mention to a nice order of guacamole, whether it's in a platter for the masses or individual cups with plantain chips, simply because who doesn't loveguac??
So, moral of the story is, don't forget about your employees on Friday March 2nd, and if you really want to step it up, order something fun from us to celebrate. As they say, a leader is only as good as his or her team! Keep that team fed and happy.
Written by Raele Sabounjian