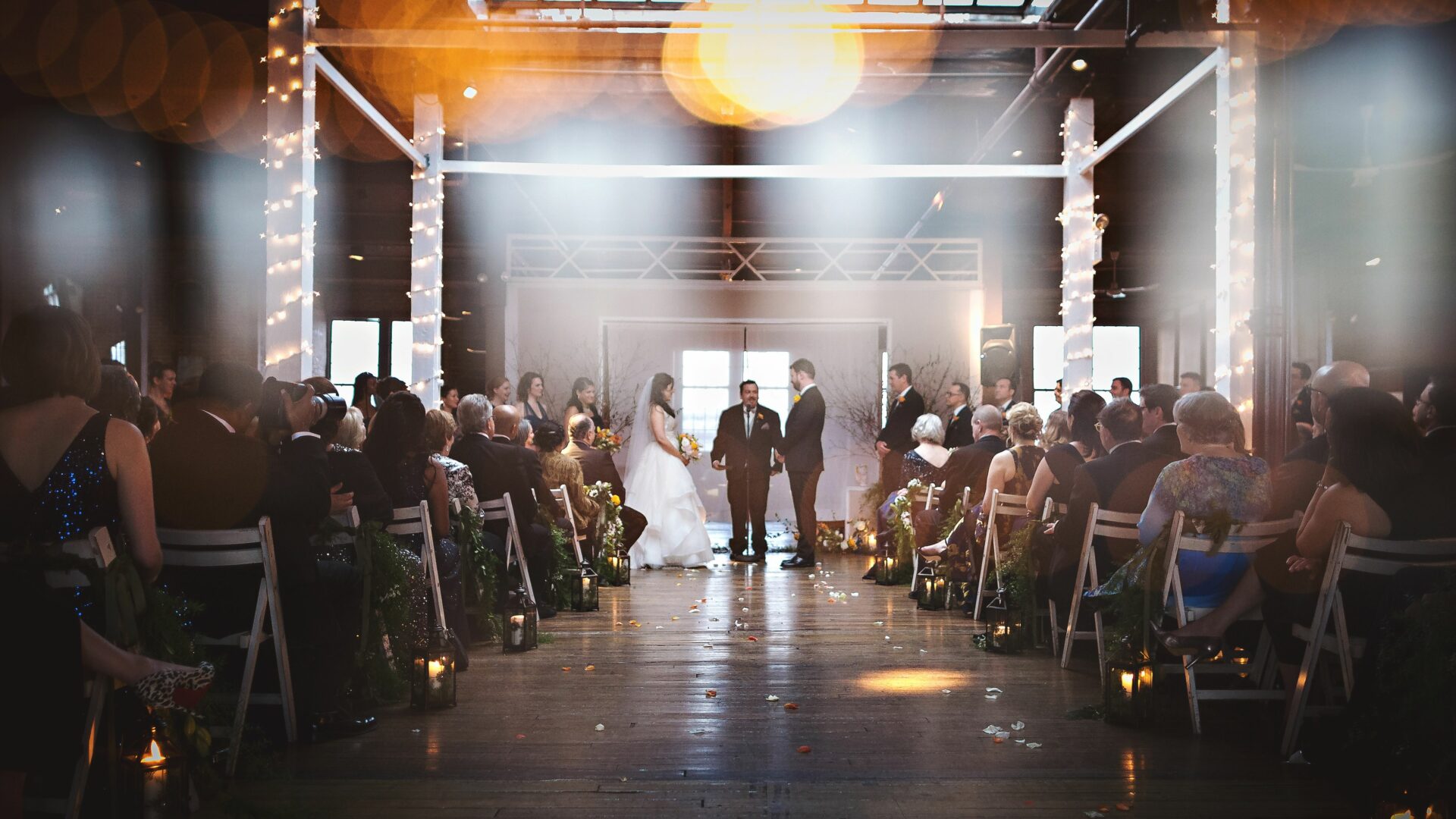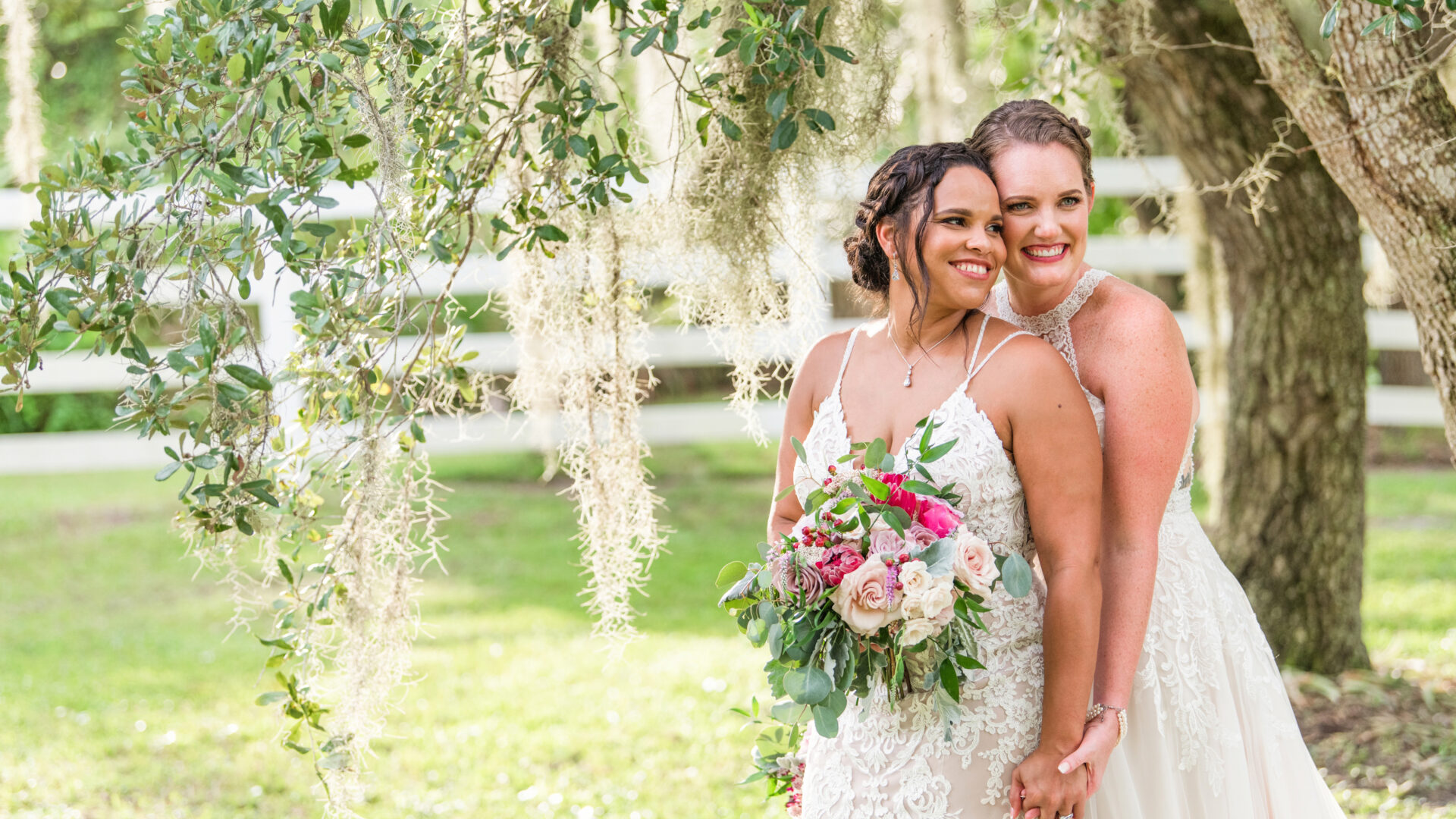 Your Day,
Your Experience

Your Place for Wedding Catering NYC
Deborah Miller Catering & Events is your New York wedding catering services destination. Regarded as a top wedding caterer in NYC, we understand all things weddings. There is no better place to celebrate love than in New York and no better wedding catering partner than Deborah Miller Catering & Events!
Weddings by Deborah Miller
Explore our wedding catering philosophy.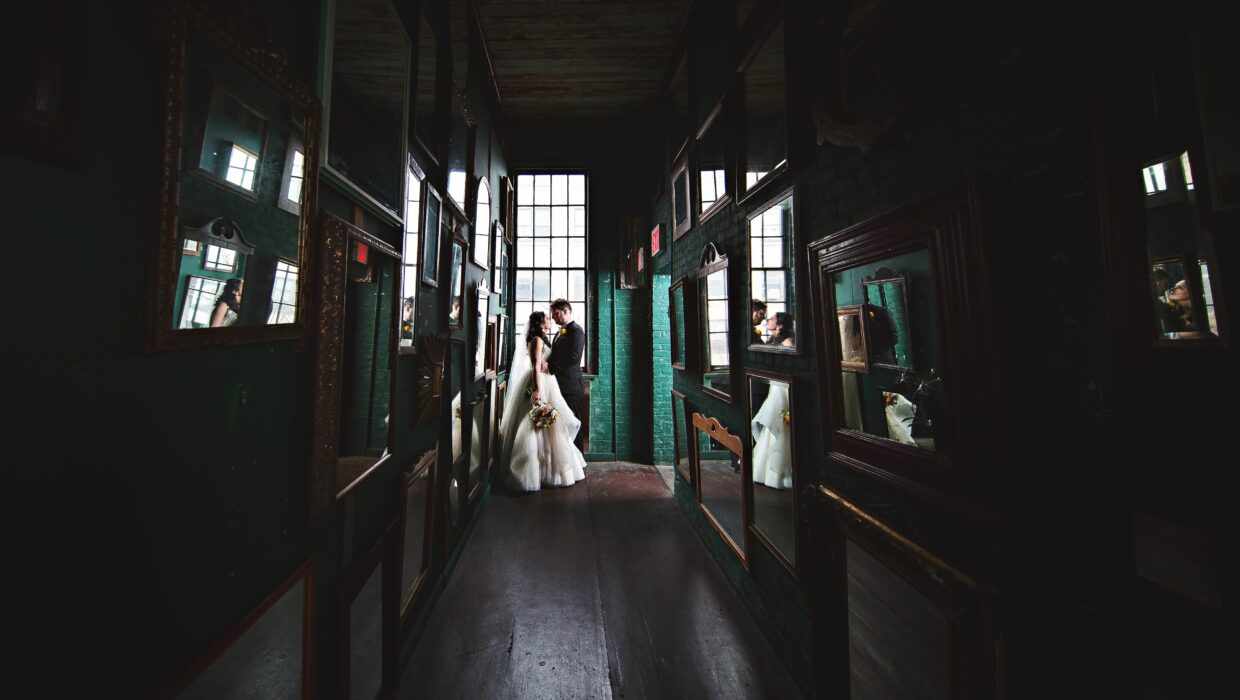 Experience
Celebrating Your Love Journey
Deborah Miller Catering & Events loves love! We understand that selecting your wedding caterer is an important and intimate decision. When planning your special day, you want to work with the very best. From your engagement party to your bridal shower, your rehearsal dinner to your wedding reception, your day-after brunch to your anniversary milestones, Deborah Miller Catering & Events is the local choice for all things wedding-related. Your love journey starts with "Yes!" and leads to "I Do!"—but it lasts forever.
The experienced planners at Deborah Miller Catering & Events work with you every step of the way to make sure your dream vision becomes reality. We support you through the planning, decision-making, and production of your perfect wedding. Our expert team helps you to see your vision and ensure every detail, from menu to design, fits together flawlessly.
You are in the very best of hands with Deborah Miller Catering & Events. Collectively, our team has produced hundreds of weddings and received some of the very best reviews, earning us spots on lists of top caterers in NYC again and again. We will dot all the I's and cross all the T's for you throughout your wedding planning and execution, thinking of and managing every detail so you don't have to worry about anything. Let us do the heavy lifting, leaving you to focus on enjoying your special day with family and friends.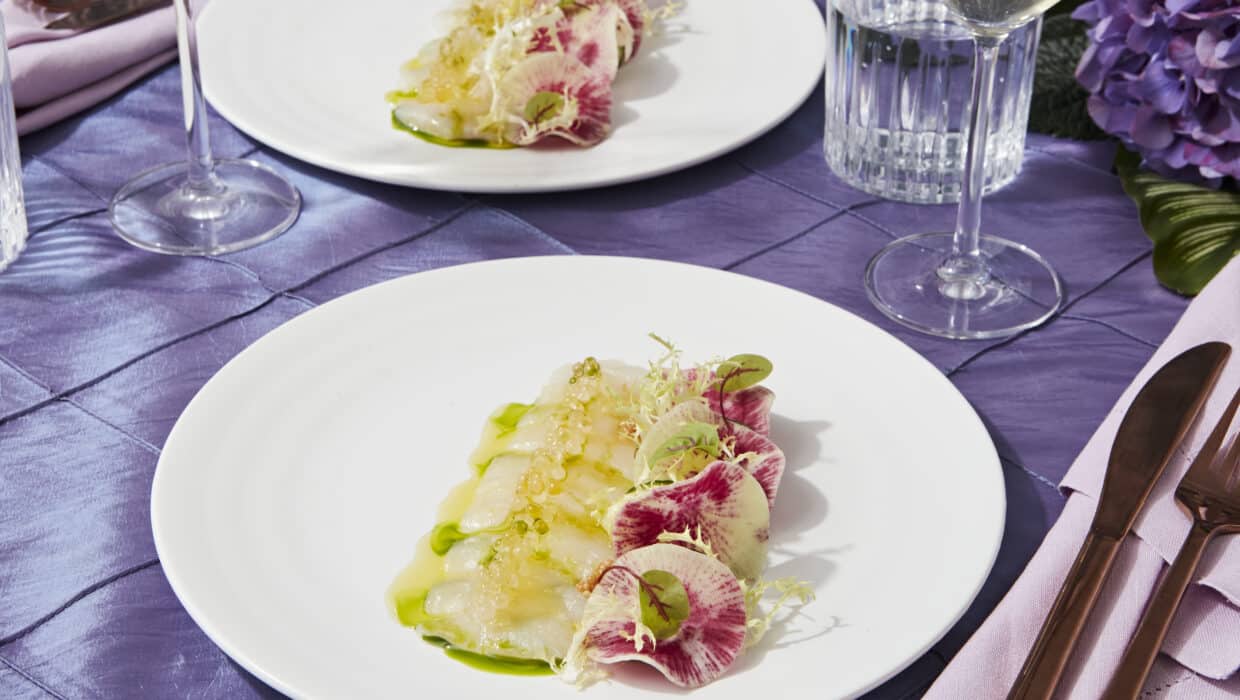 Food
Making Every Bite Count
At Deborah Miller Catering & Events, food is our love language. Our menus are personalized to reflect the spirit of your day, with the foods you love and the level of service you expect and deserve. It is an honor to cater your wedding; you want exceptional food, and we want to make every bite count!
Each morsel and drop must surprise and delight your senses. Our culinary team spends countless hours creating a vision for each of our menus, as we realize no two weddings are alike. Beautiful and delicious food takes careful thought and planning, the perfect ingredients, and a touch of sophistication. Our food is locally sourced and sustainably grown. Dishes by Deborah Miller Catering & Events are elegant, whimsical, and accessible. The food at your wedding should be as beautiful as you are.
Your unique wedding menu should reflect you and your partner's tastes and preferences, but do not let this intimidate you. Planning your dream wedding menu should be fun and focused on your personal style and vision. Deborah Miller Catering & Events is here to provide recommendations to help you create the ultimate wedding menu for your very special day. Whether you seek more informal fare or a multi-course meal, require vegan and vegetarian wedding catering, or desire fun wedding signature cocktails and gluten-free wedding options, our diverse wedding menu selections can be customized for your every need.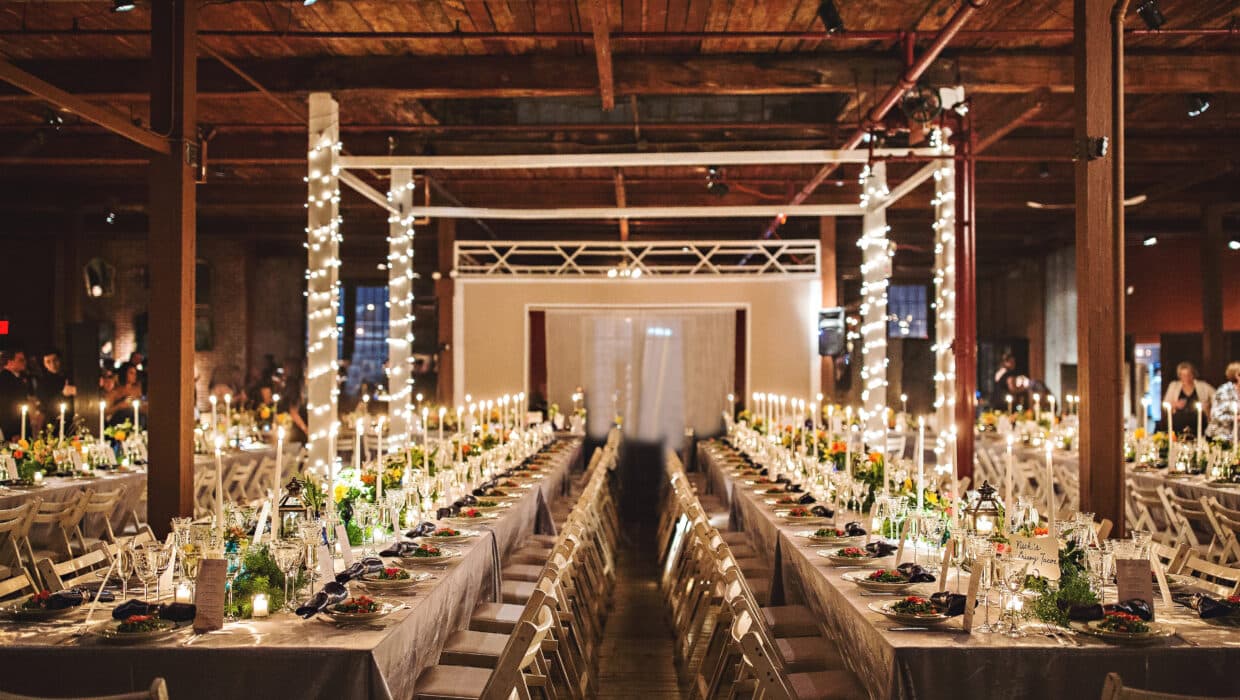 Design
Turning Your Vision into Reality
It is our job at Deborah Miller Catering & Events to listen to your vision for your big day and take the steps to make it come to life. Whether your dream wedding is an intimate gathering of your closest family and friends or a party for the record books with everyone you and your partner know and love, Deborah Miller Catering & Events helps make it happen.
Size matters, and when it comes to weddings, one size does not fit all. Our New York wedding catering and event planners work with you to design and create your unforgettable day. The goal at Deborah Miller Catering & Events is for you to walk into your wedding reception and have it be the space of your dreams. Our approach to design is thoughtful, honest, and authentic. We are deeply rooted in experience; from small wedding catering to large and unique wedding catering, we know what it takes to achieve stunning events founded on knowledge and precision. In designing your wedding, we will not only serve as your planner but also your friend, adviser, confidant, trusted decision-maker, and problem-solver.
"We hired DM for my clients wedding reception and they were fantastic. The food was delicious and beautifully presented. I highly recommend them and look forward to working together again!"
Alexa Kritis Events via Google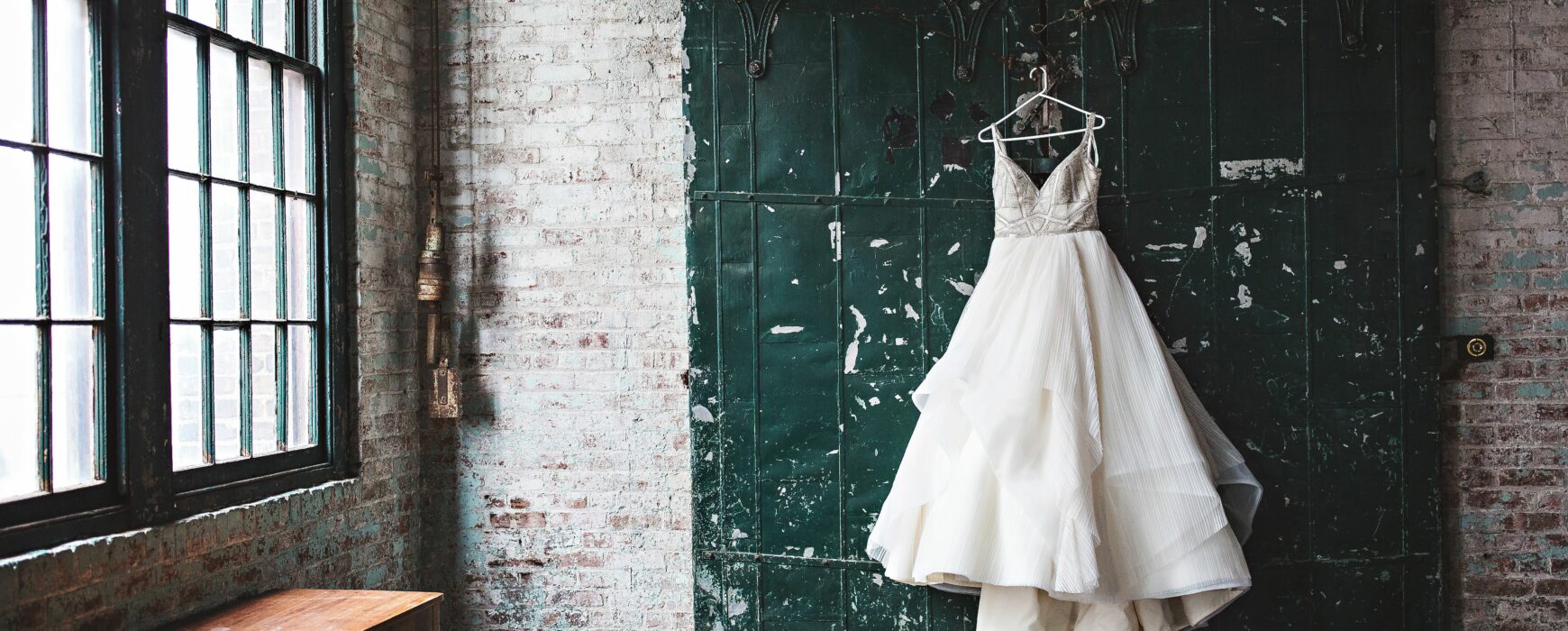 Captivating Memories That Last a Lifetime
It's your day! It is all about collaboratively working with you to curate a unique experience for you and your guests that brings to life engaging moments designed to ignite passion, delight, and imagination. Deborah Miller Catering & Events prides itself on creating captivating memories that last a lifetime.
Engagement Party Catering

You said "Yes!" Now it is time to gather and celebrate your engagement news over yummy food and delicious drinks. Let Deborah Miller Catering & Events help plan your engagement party. Your future in-laws can meet and get to know each other better, friends and family from both sides can catch up and it is the perfect excuse to show off your ring!

Wedding Showers

It is time to shower you with a pre-wedding party. Gather some of your closest friends and family members for an afternoon honoring the future Mr. & Mrs., Mrs. & Mrs. or Mr. & Mr. Your guest will enjoy a curated menu by Deborah Miller Catering & Events. Indulge in fun food, gifts, games, and a bit of socialization before you officially tie the knot!

Rehearsal Dinners

This party-before-the-party acts as a pregame to your big day and officially kicks off your wedding weekend. Give your close family, wedding ceremony participants, and often even your out-of-town guests a little more time together before you walk down the aisle. A Deborah Miller Catering & Events dinner party is talked about long after it is over.

Wedding Reception Catering

Congratulations! You exchanged your vows and are now married; it is time to celebrate! From passed hors d'oeuvres to small plate stations, sit-down meals to the wedding cake, the food at your wedding reception will be one of the most talked about and examined aspects of the evening. Deeply rooted in experience, Deborah Miller Catering & Events specializes in wedding catering.

Post-Wedding Brunch

Everyone loves a good brunch. Continue the party and extend your wedding day celebrations to the morning after with a farewell brunch by Deborah Miller Catering & Events. Start the first day of the rest of your lives together with a delicious breakfast and maybe even a mimosa! A post-wedding brunch is the perfect way to spend extra time with your guests before they head home.

Anniversary Parties

Milestones are meant to be celebrated. Whether it is your one-year anniversary or a celebration of 50 years of marriage, Deborah Miller Catering & Events knows how to throw a party! Silver and golden wedding anniversaries are often seen as justification to celebrate, but there are a lot of other times where an anniversary party is in order; perhaps you and your partner want to renew your vows, or maybe you simply want to have a party and your wedding anniversary is the perfect excuse.
See What's on the Menu
Explore our latest sample wedding menus.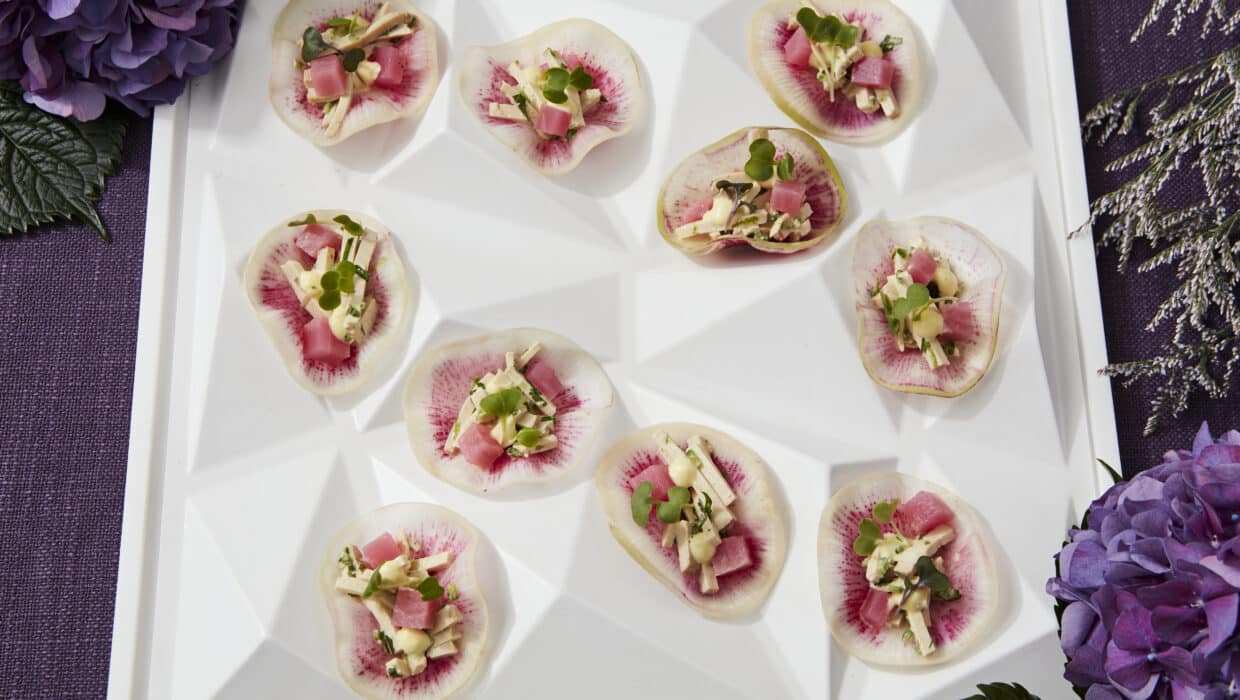 "Deborah Miller is the best in New York City."
Frequently Asked Questions