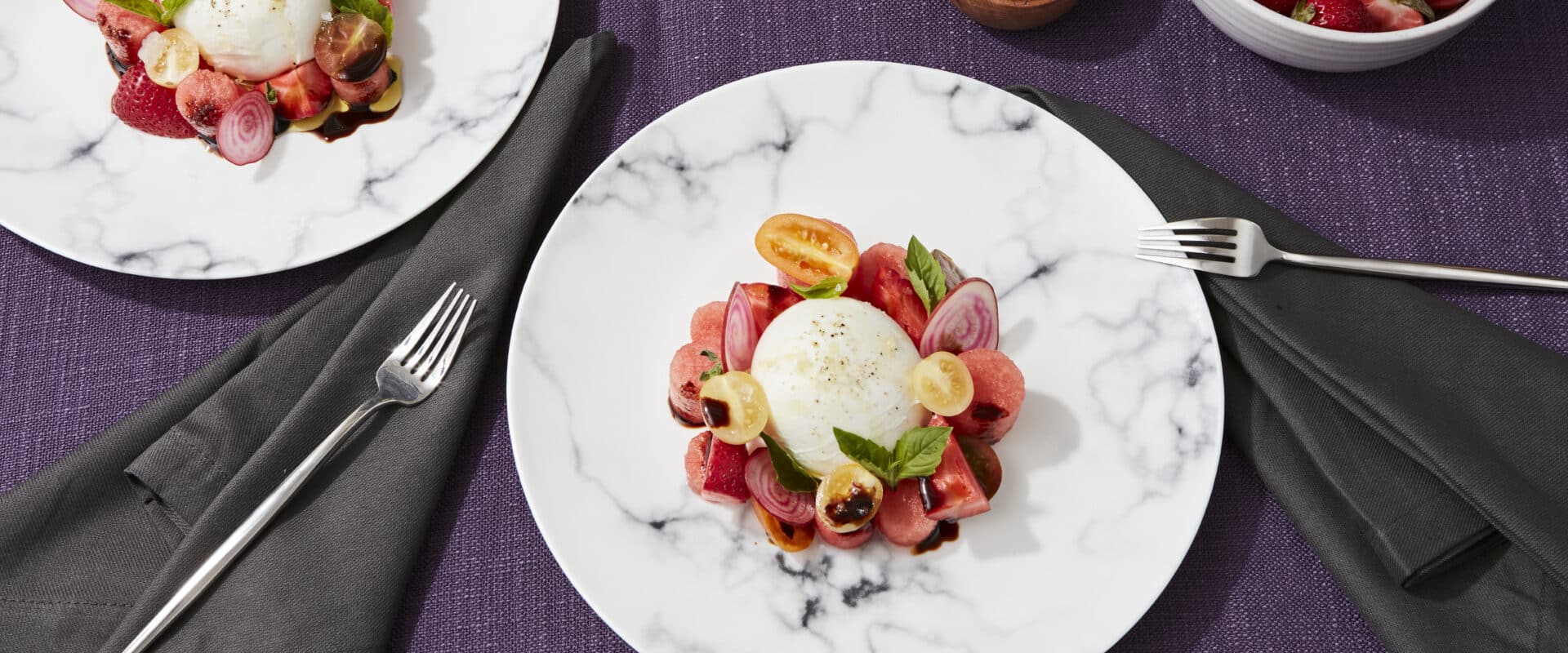 Wedding Menu Samples

Made for You
On your wedding day, guests will be excited to celebrate the journey you and your partner took to get to your happily ever after. Once your vows are made, rings and kisses are exchanged, and formal commitments have been expressed in front of friends and family, it will be time to celebrate, dance and eat! The beautiful décor and lively entertainment will set the mood, but it is the food that will be one of the main details your guests will be ready to enjoy and critique. Deborah Miller Catering & Events will make sure the food at your wedding is delicious and served just how you see fit.
Wedding Menu Samples by Deborah Miller
See how we create the best wedding food in New York City.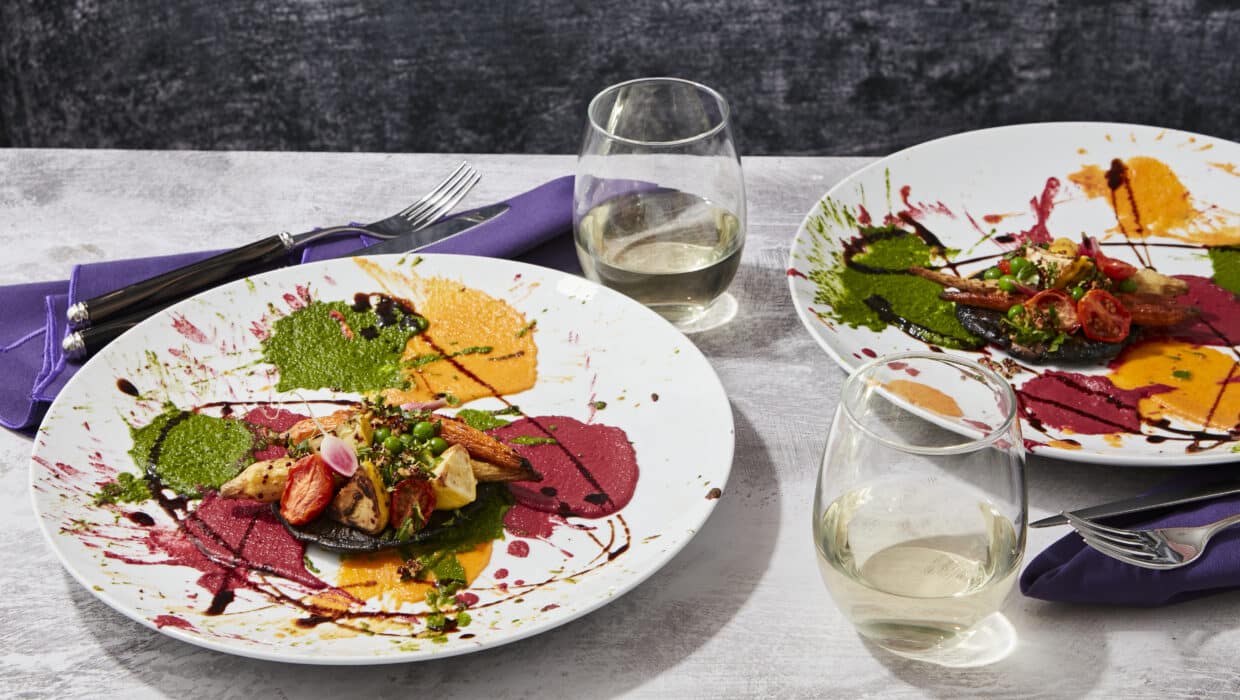 Philosophy
An Experience You Can Count On
When planning your wedding, there are many decisions to make. Now that you've said yes to that special someone, you must decide where your reception takes place, what kind of flowers you want (if you want flowers), whether you will have a live band or a DJ and what wedding caterer you will choose to provide you with your perfect wedding menu. A top wedding caterer in New York City, Deborah Miller Catering & Events will help you design the menu of your dreams. We will craft you a signature cocktail and advise on which wines you should pour. We will help you select savory passed canapés and bake you end-of-night sweet treats. We will plate delectable appetizers and cook main courses that your guests will love. Deborah Miller Catering & Events has the wedding planning and catering experience to make your day feel charming, look majestic, and taste superb.

It is your day, and this is the most important party you may ever throw. We are so honored and humbled at the opportunity to be part of your journey. Our team has produced hundreds of weddings, and our chefs have been honored in The Knot for years. We will listen, infer and pull from you everything you want your day to be and mean, and then we will make it come to life! When it comes to special events like weddings, we know every detail must be 'chef's kiss' just right. Our dinner menu exemplifies our commitment to sustainability, simplicity, flavor, and meeting the ideals you have dreamed of for your special day.
Wedding Menu Highlights
Wedding dishes perfected by Deborah Miller Catering & Events.
Passed Hors d'Oeuvres
Pigs in a Blanket

Spicy mustard

Lobster Roll

Lobster meat, lemon aïoli, celery, chives, on brioche bun

Bacon-Wrapped Dates

Rosemary goat cheese, gastrique, marigold blossom

Coconut Shrimp

Apricot-citrus mustard, micro cilantro

Inside Out Falafel

Chickpea falafel cup, filled with creamy beet hummus, micro Greek salad, market herbs

The New York Burger

Beef burger, cheddar cheese, garlic aïoli, bacon-shallot jam, cherry tomato, gem lettuce, on brioche bun
Cocktail Stations
Fromagerie & Charcuterie

Artisanal cheeses, local charcuterie, honeycomb, fig jam, cornichons, whole grain mustard, fresh bread, crackers

On the Surf

West coast & east coast oysters, little neck clams, steamed shrimp, lobster on the half shell

Taco Stand

Beef brisket, chicken tinga, pork carnitas, tequila lime shrimp, cauliflower tostadas, tortilla chips, salsa, guacamole, hot sauce
Appetizer
Winter Beet Mosaic

Heirloom beet, segmented citrus fruit, jicama, shaved winter radish, affilla cress, grapefruit pearl, whipped goat & mascarpone cheese, spiced & candied pumpkin seed, cider vinaigrette

Burrata

Maple roasted local pear, baby heirloom carrot & delicata squash, chili spiced butternut, squash puree, pomegranate seed, micro sorrel, marigold blossom, fig glaze, chive-basil oil
Main Course
Ash Crusted Grass-Fed Shallot & Garlic Roasted Fillet Mignon

Truffle potato gratin, baby beets, baby turnips, baby radish and bitter crisp radish greens, wild mushrooms, demi-glace mounted with local butter

Seed-Crusted Arctic Char

Coriander, mustard, sesame seeds on fresh arctic char, farro risotto, mascarpone, Asian pear, Napa cabbage, toasted pine nuts

Abstract Vegan

Za'atar roasted mushrooms, green chickpeas, farm greens, quinoa gremolata, seasonal vegetables
Desserts
Chocolate Truffle Mousse

Chocolate sponge base topped with a rich chocolate mousse and dusted with cocoa powder, berry compote, raspberry coulis
"We worked with Jillian & Raele at Deborah Miller Catering for our wedding, and we truly could not be happier with the service and the food that they provided."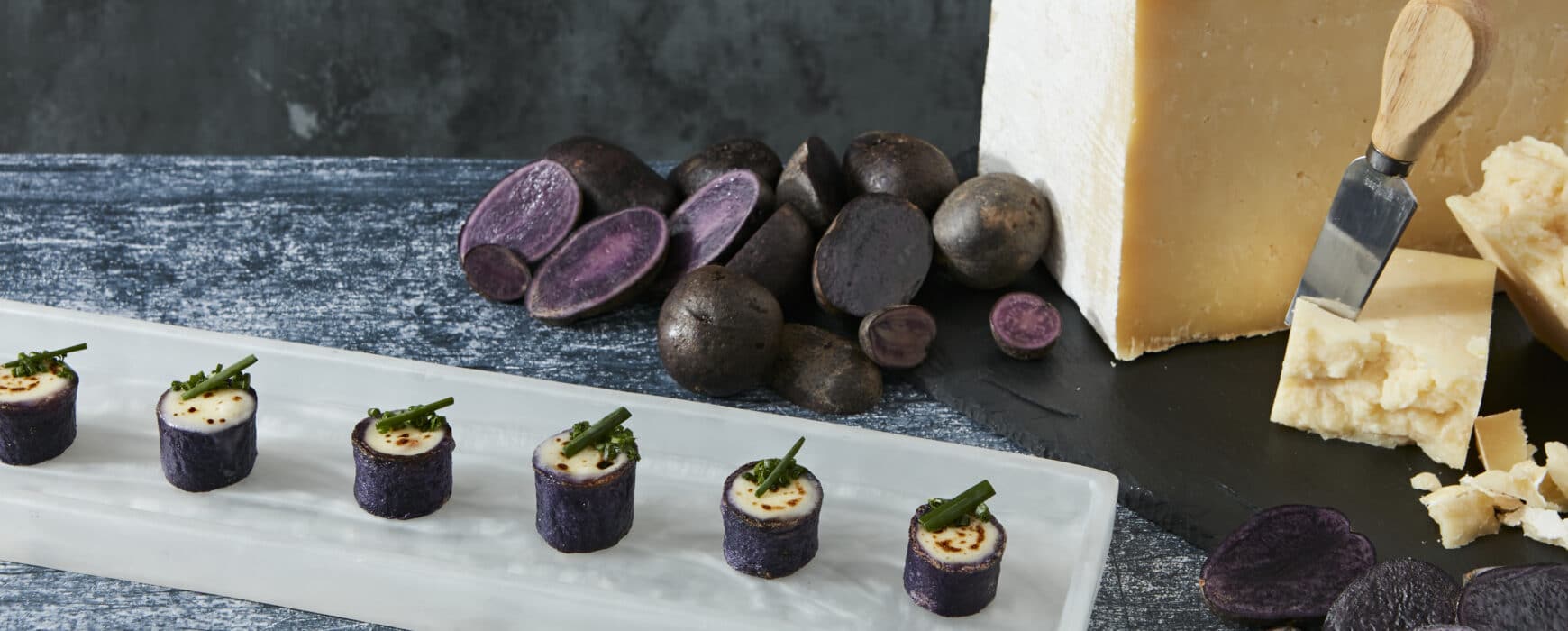 Picking Your Menu and Dinner Style
Your menu should be a top priority when it comes to planning your special day. Consider your guest list; as the party host, you are looking to please those in attendance. Talk to us about timing; different dining styles typically take different amounts of time, and we want your wedding to flow just the way you envision. Plan a menu with seasonality and attention to detail—summer salads at a winter wedding might not make sense, and heavy or super filling Hors d'Oeuvres during cocktail hour might not leave much stomach room for your guests to enjoy their dinner. Wedding experts at Deborah Miller Catering & Events are here to assist you!
Plated Dinners

Let the Deborah Miller Catering & Events staff fully cater to your guests by presenting them with a multi-course, sit-down plated meal. A classic wedding dinner arrangement, plated dinner service allows guests to enjoy themselves without needing to do any of the heavy lifting. Wedding attendees can sit back and relax as our team of professional servers take orders, deliver courses and clear tables.

Buffet Weddings

With a buffet dinner, your guests have the opportunity to choose their own menu, filling up their plates with the items and portions they like best, all from a showcased selection you helped choose for your wedding reception. A favorite among many wedding-goers for the wider choice of food options, buffets give guests the chance to choose whatever it is they prefer to eat more of on your special day.

Family-Style Dinners

A popular choice for a wedding dinner, especially for a smaller wedding gathering, is a family-style dinner. This arrangement allows for a more intimate meal among those seated at the same table. Your guests will literally break bread together, passing plates around and sharing a meal in a more social setting.

Cocktail-Style Weddings

A selection of passed Hors d'Oeuvres followed by customizable stations can make your wedding dinner feel like the best extended cocktail hour ever imagined. This is a great way to showcase different food styles and cuisines, allowing individual food stations to differ from each other but complement one another at the same time. Choosing to pass items presents you with the opportunity to showcase greater creativity, attention to detail, and increased quality as selections are presented in small quantities meant to be savored individually.
"Deborah Miller is the best in New York City."
Wedding Questions—Answered