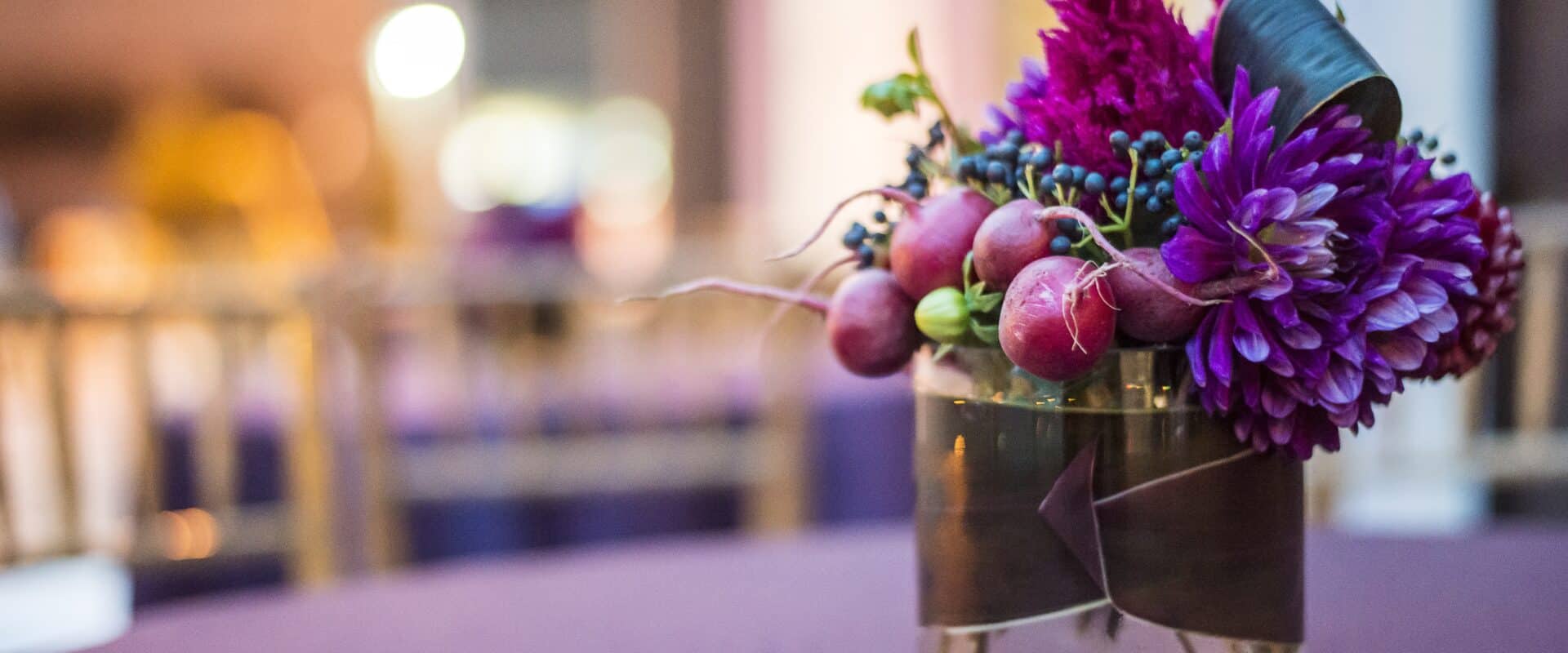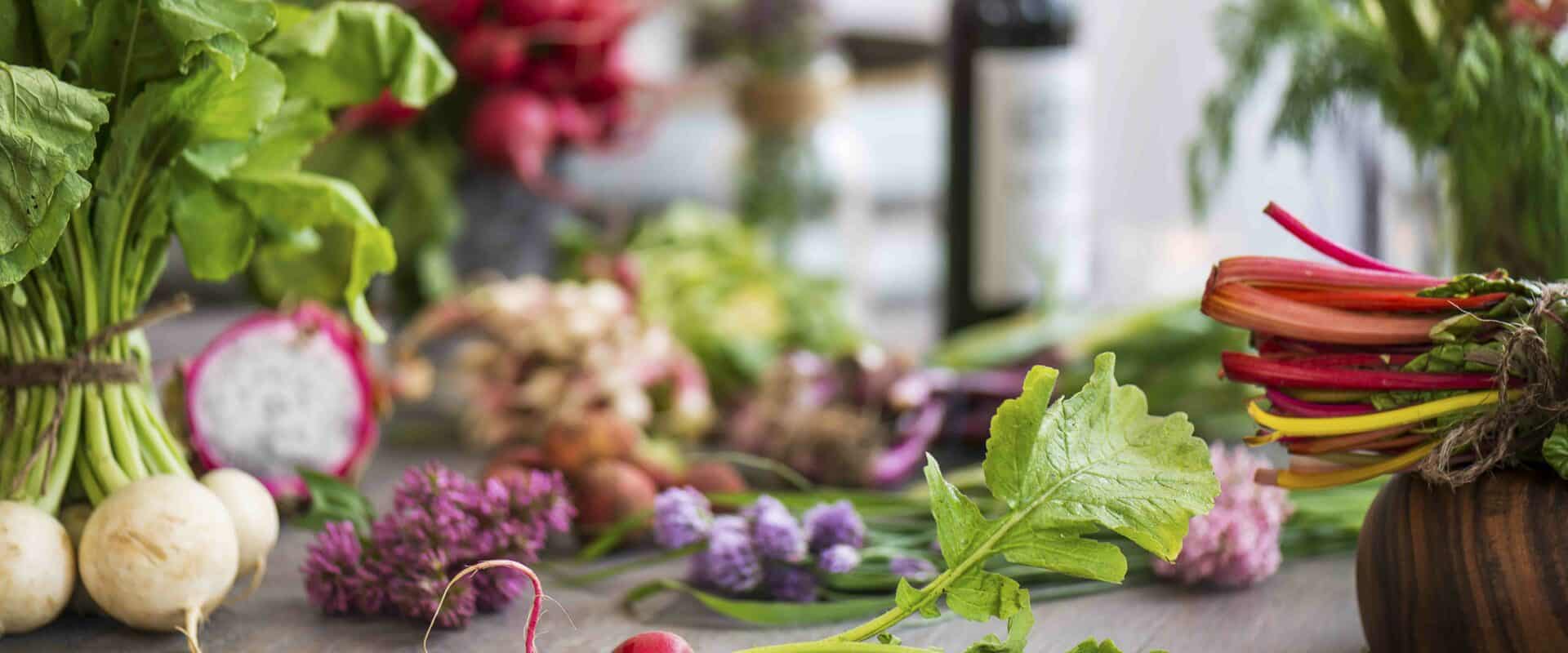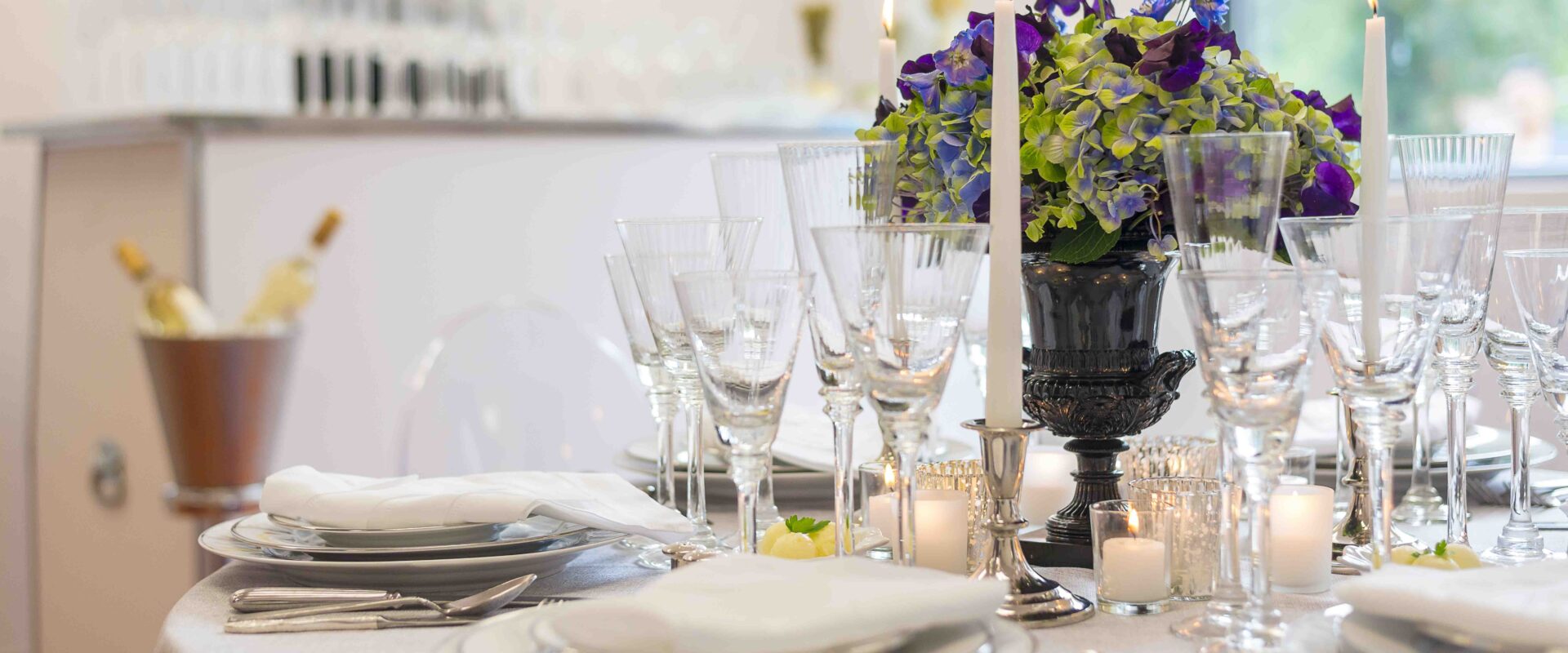 A New York Catering Company
Deeply Rooted in Experience
Rooted in cultivated experiences, Deborah Miller Catering & Events works with a diverse client base. We provide off-premise catering for corporate, social, and institutional clients. We specialize in corporate dining programs, weddings, and events at a variety of select venues in and around New York City. Established in 1995, we take pride in our reputation of honesty and innovation.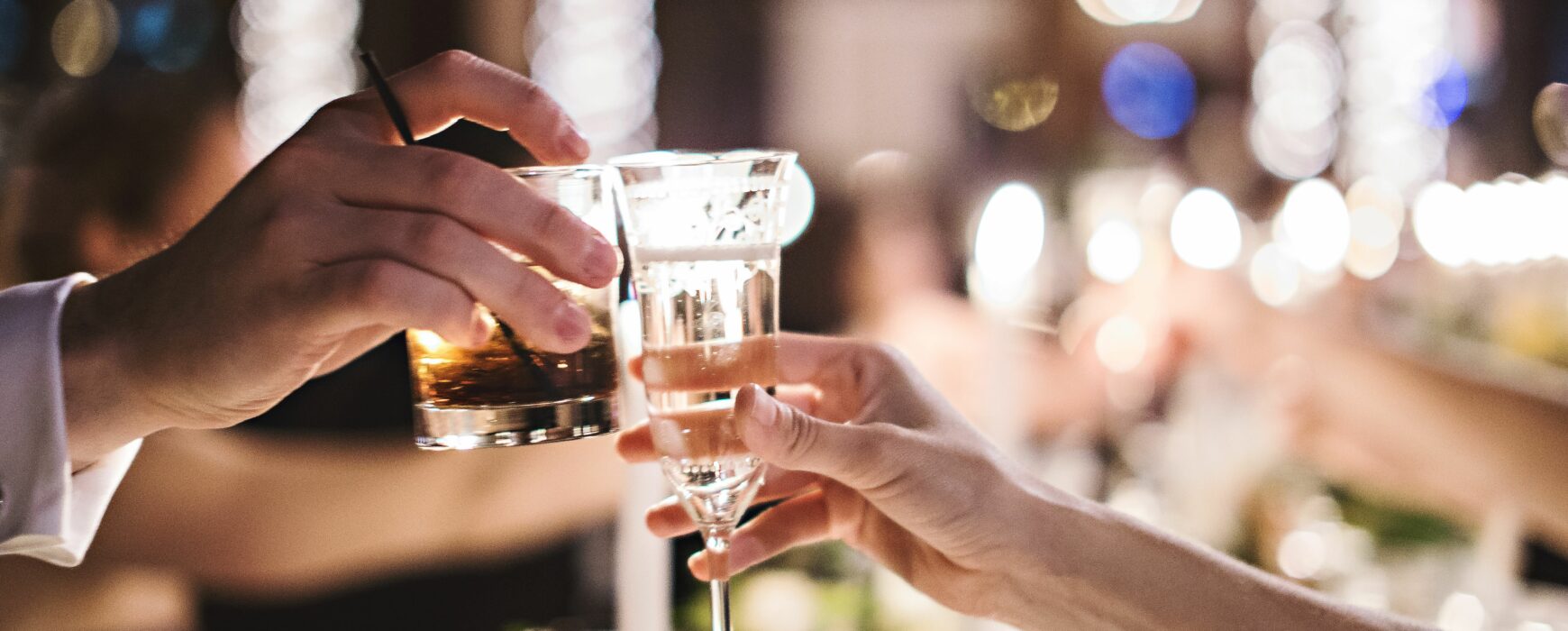 Meet Deborah Miller Catering & Events
At Deborah Miller Catering & Events, we believe every event should feature inspiring food, beautiful design, and unparalleled service. Our culinary team sources locally and is continuously creating elegant, handcrafted dishes that surprise and delight. Our event team works with the best vendors in the city and has a delicate eye for detail, ensuring a sophisticated and unique event every time. Our passion is stirred by the colors, flavors, and textures found in this city we call home.
Vision

Deborah Miller Catering & Events seeks to be THE locals' choice for inspired experiences rooted in culinary innovation, sustainability, and authentic hospitality.

Mission

Deborah Miller Catering & Events curates collaborative relationships, thoughtful design, and honest flavors.

Motto

Rooted in the RADISH – Relationships, Appetite, Details, Innovation, Service, Honesty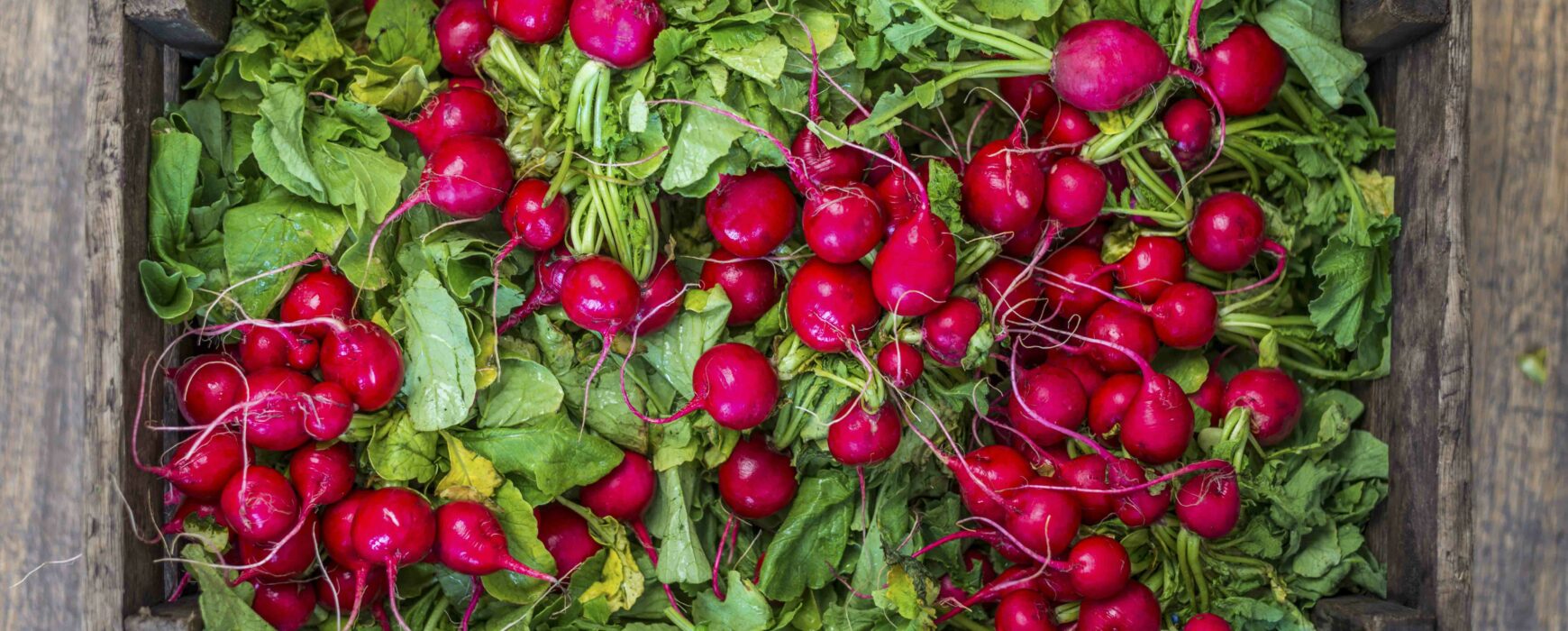 Sustainability Initiatives
Food is the most important part of any catering offer. While still ensuring our food is delicious, nutritious, and budget-conscious, Deborah Miller Catering & Events seeks to lower its carbon footprint, help the environment, and slow global warming with our sustainability policies and programs.
Lowering Our Carbon Footprint

Deborah Miller Catering & Events plants herbs and produce on-site, practices 'waste and trim' to get the most out of every ingredient, and takes pride in educating clients, team members, customers, and suppliers on preferred sustainable actions and practices. We stock our bars with locally sourced beer, wine, and spirits and eliminate single-use plastics by using biodegradable options instead.

Reduce, Reuse, Recycle

Collaborating with sustainability representatives and environmental stakeholders on best practices is a favorite pastime at Deborah Miller Catering & Events. This includes such roles and entities as our waste contractor, cleaning company, and facilities managers. We are committed to reducing our paper use and printing needs via digital options, as well as dedicated to cutting waste and recycling properly.

Helping the Environment, Slowing Global Warming

The team at Deborah Miller Catering & Events designs sustainable menus through seasonality and proper portion sizes. We practice farm to fork catering, communicating where we locally and ethically source our fruit, vegetables, meat, and dairy. We take part in rigorous equipment maintenance, as we know poorly maintained appliances must work harder to accomplish the same tasks, use more energy, and cost more money to fix when they inevitably break down.
Meet Our Executive Committee
Our people are the most valuable asset we have. The collective sum of the individual differences, life experiences, knowledge, inventiveness, innovation, self-expression, unique capabilities and talent that our employees invest in their work represents a significant part of not only our culture, but our reputation and company's achievement.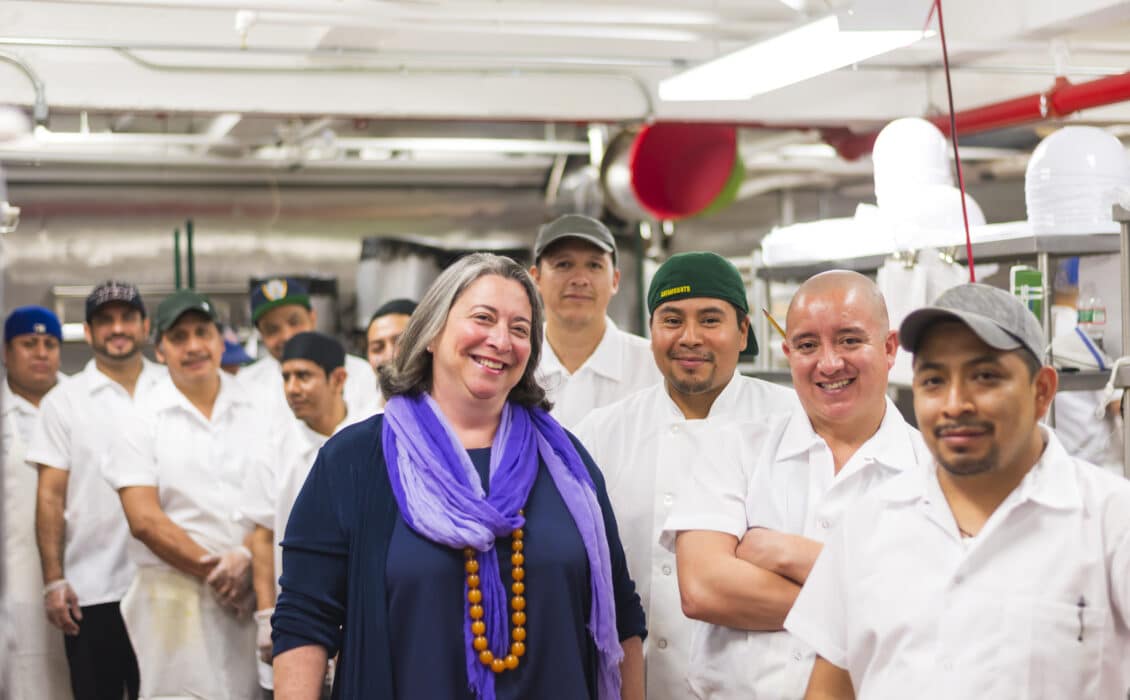 Diversity, Equity & Inclusion
Deborah Miller Catering & Events is committed to fostering, cultivating, and preserving a culture of diversity, equity, and inclusion.
We embrace and encourage our employees' differences in age, color, disability, ethnicity, family or marital status, gender identity or expression, language, national origin, physical and mental ability, race, religion, sexual orientation, socio-economic status, veteran status, and other characteristics that make our employees unique.
Our diversity initiatives are applicable – but not limited – to our practices and policies on recruitment and selection, compensation and benefits, professional development and training, promotions, transfers, social and recreational programs, and the ongoing development of a work environment built on the premise of gender and diversity equity that encourages and enforces:
Respectful communication and cooperation between all employees
Teamwork and employee participation, permitting the representation of all groups and employee perspectives
Work-life balance through flexible work schedules to accommodate employees' varying needs
Employer and employee contributions to the communities we serve to promote a greater understanding and respect for diversity