It's long been said that New Year's Eve is like Summer Vacation for adults: an invitation for extravagant indulgence in all things fun. In addition to holiday music, sparkling lights, and snow kissed evenings, comes talk of New Year's Eve plans; who's hosting, what to wear, what's on the menu, and where to party. Want the recipe for a dazzling affair? Follow our tips for hosting a New Year's Eve Party without a hitch, and that allows you too to join in on the fun.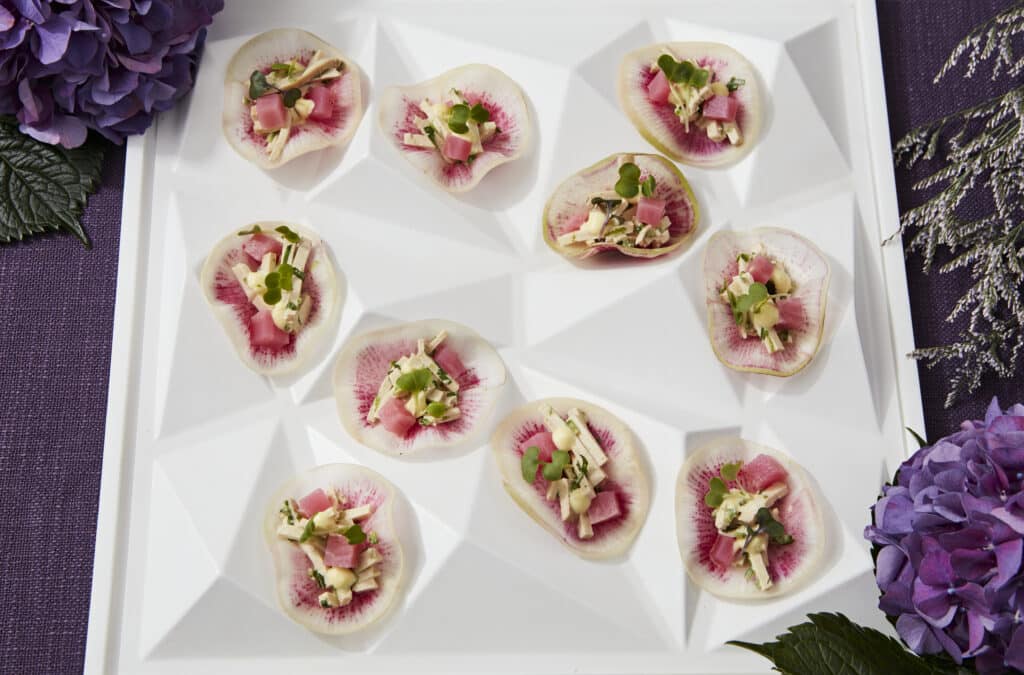 1. Cater It!
Be a guest at your event and hire a catering company to handle the details. At Deborah Miller Catering, our event planners will work with you to plan a deliciously festive menu & fabulous cocktails served by a dedicated team who will set up, prepare, and cater to your guests. Best part, as the festivities wind down and new year's resolutions are made, we will wrap things up and take care of the cleanup. You'll wake up on New Year's Day to a sparkling kitchen and memories of an unforgettable New Year's Eve party (not to mention some tasty treats left in the fridge).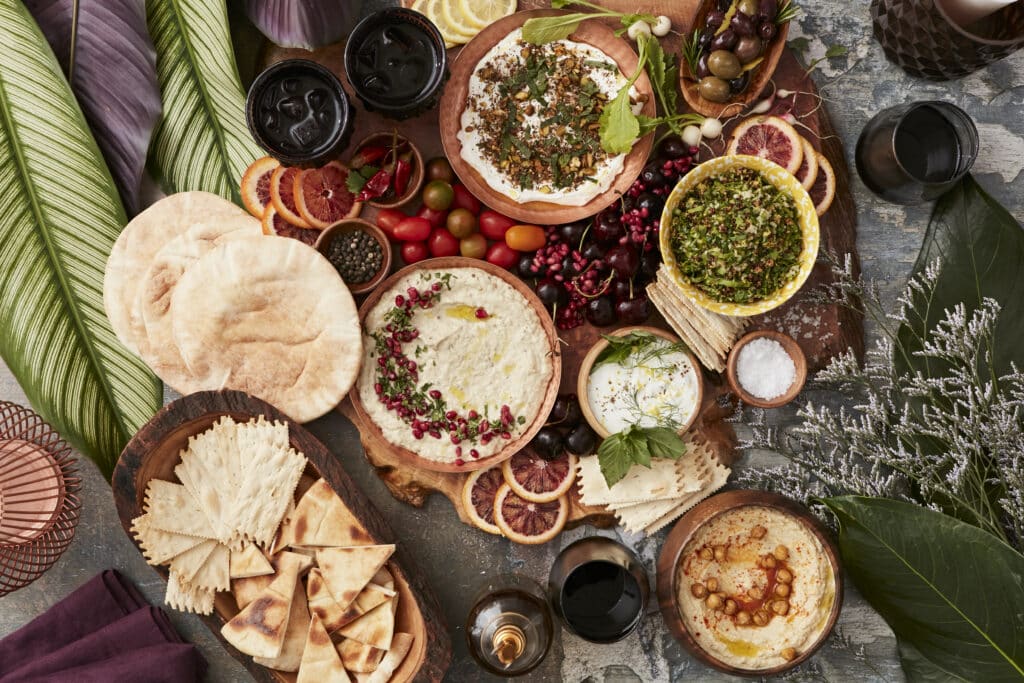 2. Cater a Variety of Food
A well curated menu is always the talk of the town and a main element in hosting a New Year's Eve party. New Year's Eve is the perfect event to serve a variety of finger foods both classic favorites like our Smoked Salmon Crostini and innovative ideas by our Culinary Director like our Watermelon Radish Taco, a vegan delight with smoked tofu, vegan green goddess dressing, and served in a radish shell. In lieu of a traditional buffet, place stations with different themes around your kitchen and living room for guests to mingle and graze like our Mezze & Mediterranean Grill station that is filled with baba ghanoush, hummus, tzatziki, quinoa tabbouleh salad, and grilled market vegetables. We also encourage adding a classic Fromagerie & Charcuterie station, but also an unexpected element like our Abstract Station that includes some of our small plate options like our vegan scallop made from a miso yuzu kosho king trumpet mushroom. These plates continuous dazzle guests both in their presentation and flavor. No party is complete without some sweets, so add in a donut station or sundae station. Stations not only add to the sense of indulgence, but they will also allow your guests to mingle, chat and enjoy as they meet new people and toast to a New Year.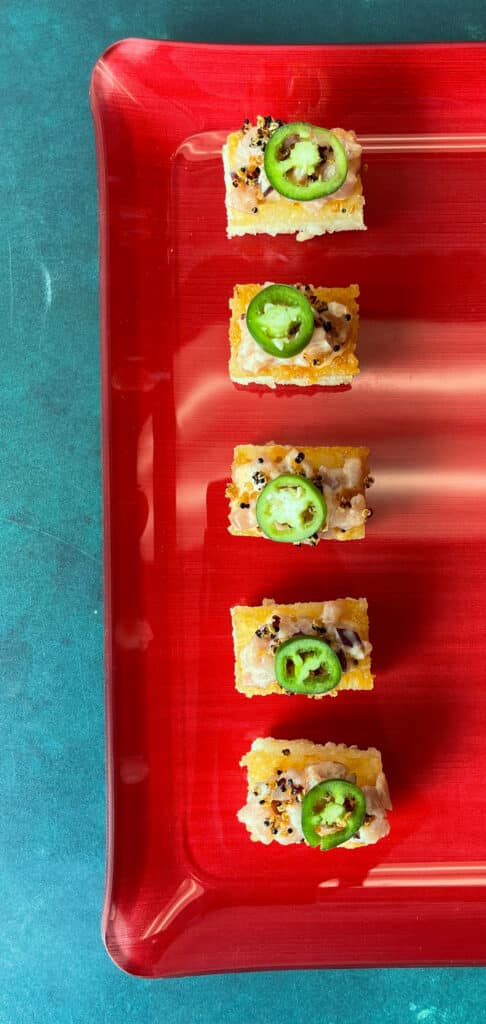 3. Keep Your Guests Fed
Catering a variety of food includes flavor and presentation. While stations are wonderful for letting guests graze at their leisure, it is important to ensure your food lasts. Guests don't want to be overfilled, but they also certainly don't want to be hungry. The perfect solution is passed hors d'oeuvres later on in the evening. This allows guests to continue to mingle as food is brought to them and keeps them from leaving on an empty stomach. Deborah Miller Catering has plenty of passed hors d'oeuvres that pair wonderfully with our stations. The Slider Station and our Winter Ceviche Taco and Watermelon Radish Taco are great for a filling station and hors d'oeuvres pairing. For a sushi theme, the Sushi & Nigiri Station pairs well with our Winter Roll and Spicy Tuna to create a theme of its own. If you have themes you want incorporated into the food, our hors d'oeuvres can really shine! Deborah Miller Catering & Events' events managers will gladly create exquisite pairings and themes with our menu and leave you and your guests more than satisfied.
4. Get Festive!
Don't feel limited to the traditional themes that come with hosting a New Year's Eve party – your New Year's Eve can be filled with inventive themes. Tell guests to come as their favorite pop culture moment from the year. Offer themed hats, fake moustaches, and wigs. You can theme food and drinks around important moments that happened in the past year or are upcoming. Did you travel to a country whose cuisine you want to share? Want a color theme? Match décor, wigs, boas, and even drinks! We can create specialty cocktails that match your theme or even hors d'oeuvres, as we did for a recent activation. The theme for your party is where you can really run wild and create a vision for you and your guests; a backdrop that will fuel photos and memories for the next year.
Festivity includes décor! New Year's Eve is a time for opulence and your décor should reflect that. Stick to your theme, add kitschy sunglasses, hats, and champagne flutes. Stock plenty of different noisemakers like blowouts, cowbells, hand clappers, horns, and kazoos. Keep plenty of chilled champagne to pop at midnight. Set up a photo corner with props that align with your theme. Hand out disposable cameras and develop the film later on for a delayed party favor. Whatever you feel will elevate your party and help your theme should come to play here. Enter the new year surrounded by your vision and wonderful décor!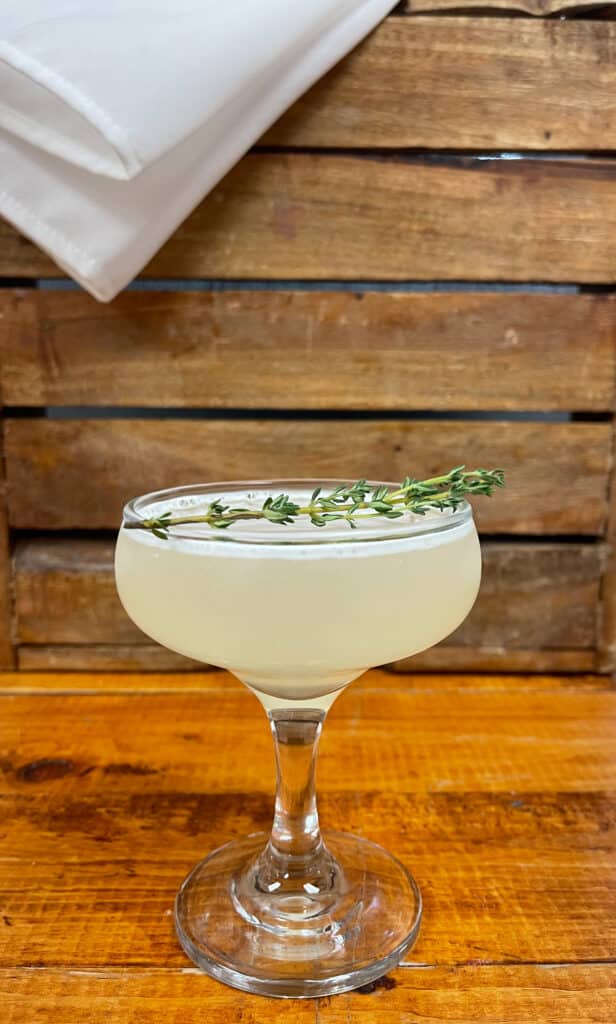 5. Curated Cocktails and Classic Champagne
Beyond food, the other stressful element of hosting a New Year's Eve party is drinks. A perk of booking with a caterer is bar service. With Deborah Miller Catering & Events as your caterer, we will provide a bar, bartender, and specialty cocktails at your request. This way, you can relax while savoring the elegant and complex cocktails our bar services create. We have a curated list of Specialty Cocktails, and world-class trained bartenders. With our state liquor license, we can serve your guests easily. This way, you are truly free to enjoy your own party, order a Luxury Manhattan or Bee's Knees, drink at the bar, and toast your guests with no stress. If you have a vision, Deborah Miller Catering & Events will help you execute on every part of it.
6. Timing is Everything
Hosting a New Year's Eve party means that timing is incredibly important. No one wants to miss midnight, but you also don't want to start so early that your guests are exhausted before the countdown begins. If you have even a loose timeline in mind, it will help you and your guests make the most of the evening. You may want stations out and ready as guests arrive, but hors d'oeuvres don't have to be passed until a couple hours later. You can even have our bar service host the countdown for you, keeping everyone on track. You can decide to start playing the New Year's Eve Countdown an hour before midnight, so you have visuals on how much time is left. Whatever helps you keep track of the clock easily, without becoming overwhelmed.
7. Cute Countdown
How to go about hosting a New Year's Eve party and sticking to your timeline? Add a thematic element of specialized timers. This will leave your guests with a cute kitschy way to stay on time and not miss the countdown. You can hand out simple timers at the beginning of the evening, or even vintage Casio watches for cute party favors. You can get very creative here and think of the timers or watches as party favors for your guests. It will help everyone participate in abiding by your timeline as the clock ticks to midnight.
Now that you know how to host a New Year's Eve party, get in touch with the team at Deborah Miller Catering in New York City to start planning.