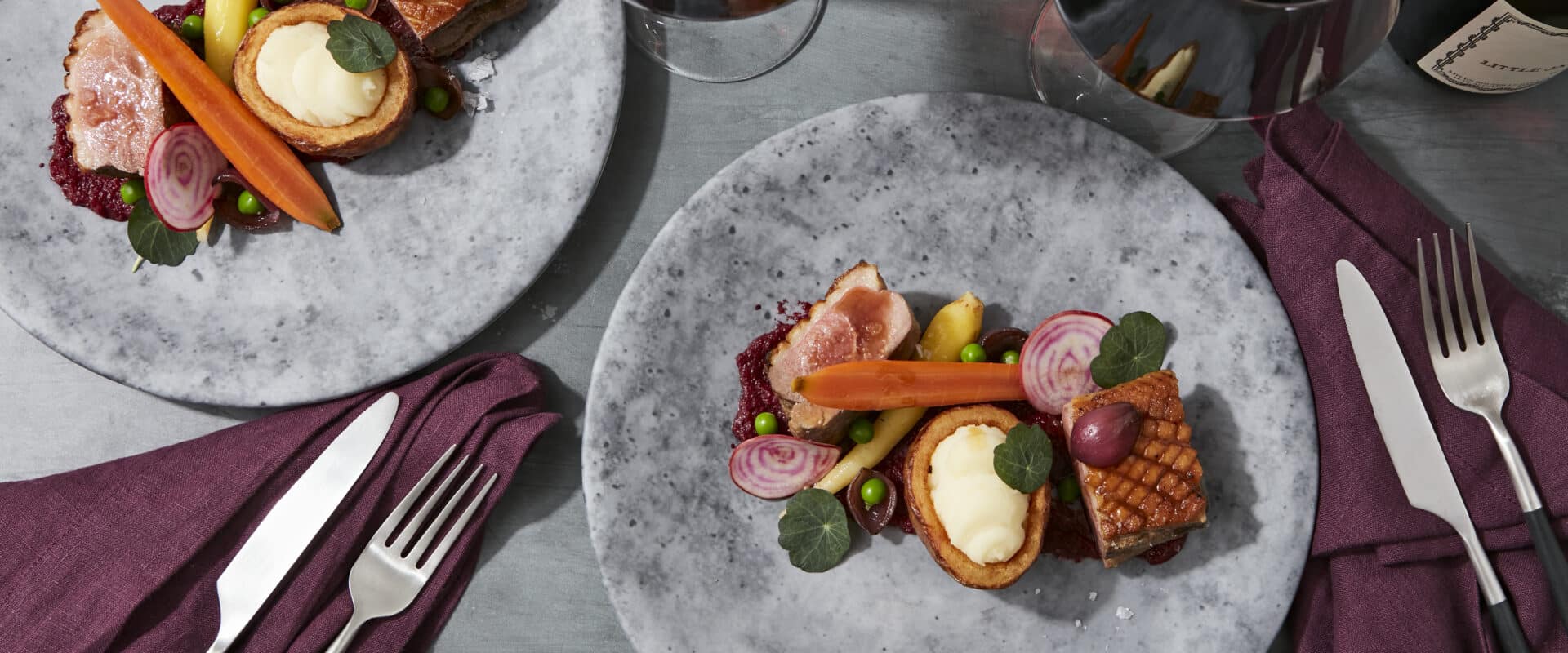 Your Dinner Party, Your Gala, Your Menus

Custom Menus, Made in NYC
Your special occasion needs the right food, as you cannot properly celebrate milestone events without a great menu. From buffets to chef-manned stations, sit-down dinners to passed Hors d'Oeuvres, Deborah Miller Catering & Events will lay out the perfect individualized menu for your special event. We provide comprehensive menu design and event planning, innovative culinary presentations, and the freshest local and sustainable food possible, allowing you to leave a lasting impression on friends, family, and event attendees. Your birthday celebration, cocktail party, mitzvah, baby shower, gala fundraiser and launch party will be in the best of hands with the Deborah Miller Catering & Events team.
Event Menus by Deborah Miller
Discover how we create the best event menus in New York.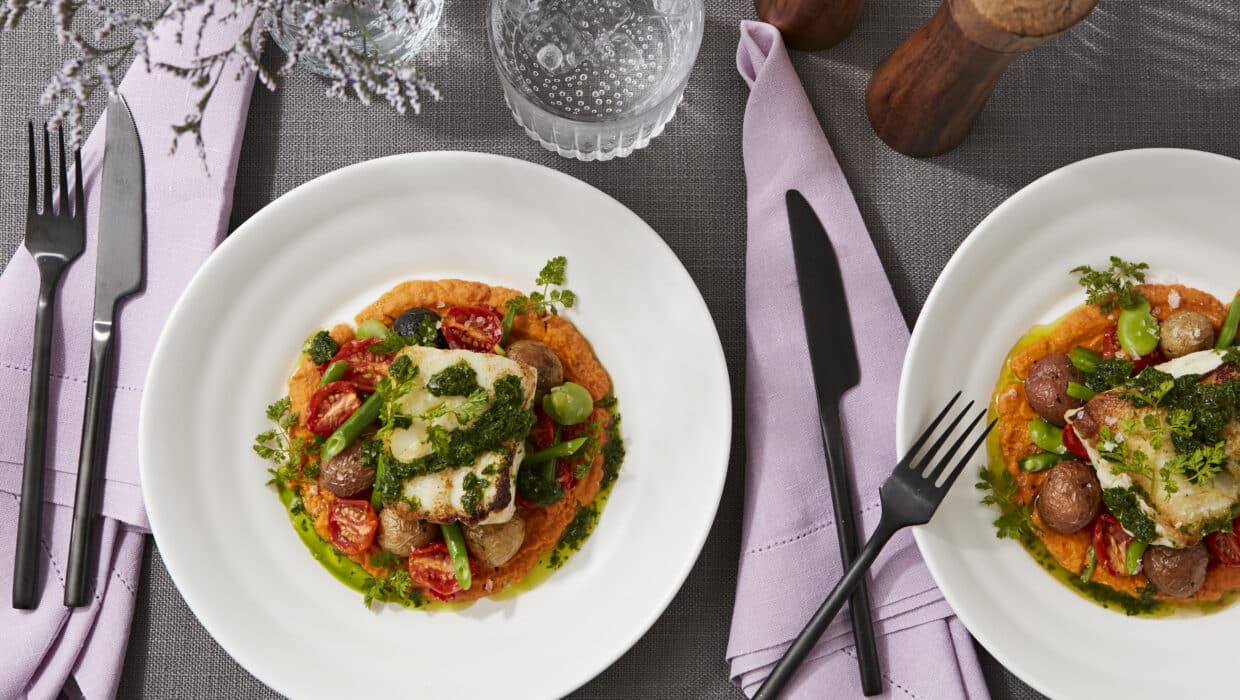 Philosophy
Sophisticated Menus & Unique Events Popping with Flavor
We believe every event should feature inspiring food, beautiful design and unparalleled service. Deborah Miller Catering & Events' dinner catering menus offer beautiful appetizers, seasonally inspired entrées, and in-house desserts that pop with flavor. Our liquor license allows us to pair your dinner with full bar catering services, from beer to wine to signature cocktails. Our team works with the best vendors in the city and has a delicate eye for detail, ensuring sophisticated menus, and unique events time and time again. Events need to have flare and style, the food should feel organic to any concept, and your menu must complement the occasion. Events are our passion; we thrive in making every party feel larger than life! Known for our event catering in and around New York City, Deborah Miller Catering & Events has been captivating and charming the NYC event scene since 1995.
Dinner Party Menu Highlights
Deborah Miller Catering & Events is the local's choice for party and event catering in NYC.
Passed Hors d'Oeuvres
Crab and Gulf Shrimp Cakes

Saffron aïoli, ruby radish sprouts

Mini Reuben

Corned beef, Swiss cheese, sauerkraut, Russian dressing, rye bread

Smoked Salmon Crostini

Green goddess crema, cucumber, radish, dill, on pumpernickel ficelle

Tuna Tartare

Micro sprouts, red tabiko, on sesame tuile

Short Rib Tostone

Beef short rib, chimichurri, radish, cilantro, pickled red onion, on plantain

Avocado Toast

Avocado, golden flax seed, Deborah Miller spiced oil, maldon sea salt, micro sprouts, on ancient
Cocktail Stations
Mezze

Baba ghanoush, hummus, labneh, muhammara, tzatziki, tabbouleh, pita chips, lavash crisps

Sliders

American cheeseburger, reuben, chicken katsu, pulled pork, beet burger, falafel, pickled red onions, house-made rosemary potato chips

Make Your Own Poke Bowl

Steamed white sushi rice, forbidden black rice, ahi tuna, salmon, smoked tofu, avocado, cucumber, edamame, radishes, cabbage-daikon radish slaw, sesame seed, sriracha, tamari-yuzu sauce, miso aioli
Appetizer
Winter Beet Mosaic

Heirloom beet, segmented citrus fruit, jicama, shaved winter radish, affilla cress, grapefruit pearl, whipped goat & mascarpone cheese, spiced & candied pumpkin seed, cider vinaigrette

Burrata

Maple roasted local pear, baby heirloom carrot & delicata squash, chili spiced butternut, squash puree, pomegranate seed, micro sorrel, marigold blossom, fig glaze, chive-basil oil

Atlantic Fluke Sashimi

Watermelon radish, blood orange, mild chilis, basil, cucumber, crispy frisée, micro red vein sorrel, chive oil, grapefruit pearls
Main Courses
Seed-Crusted Arctic Char

Asian pear, endive, Napa cabbage, mint, basil, yuzu-ginger vinaigrette

Ash-Crusted Filet Mignon

Truffled potato gratin, morel mushrooms, roasted baby turnips and beets, demi-glace, mustard frills

Seared Cauliflower Steak

Beluga lentils, harissa hummus, lemon-currant pistou, toasted pine nuts
Dessert
Vegan Chocolate Mousse Cup

Silken tofu, dark chocolate, sweetened with local maple syrup, vegan whipped cream, berries, dark chocolate tuille, mint
"The food is always delicious and beautifully presented and the team has been great about working with us on new ideas for different types of events. Can't recommend them enough!"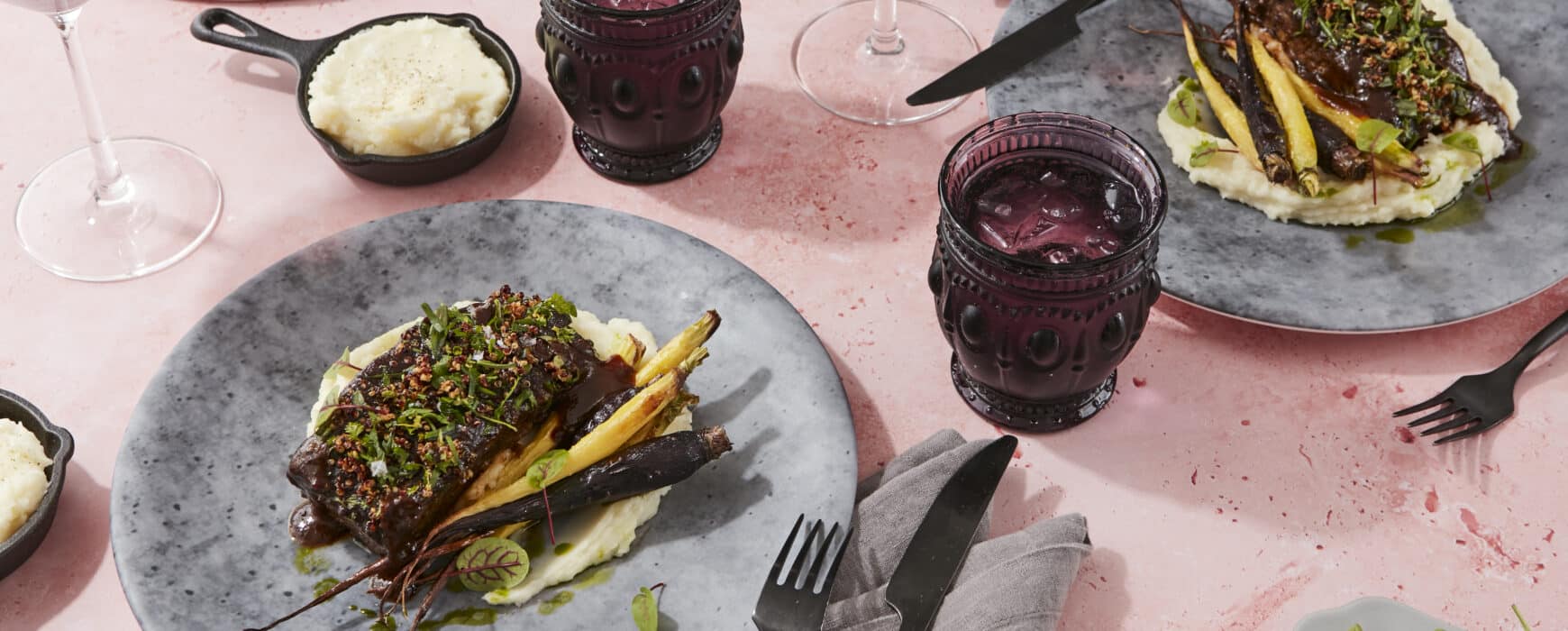 Top New York Event Catering Options
Deborah Miller Catering & Events focuses on handcrafted, seasonally inspired dishes that taste great. Our menus are diverse and can accommodate all dietary requests including vegan, vegetarian, gluten-free, and more. From delicious bites to beautiful centerpieces, we are a full-service catering company that can offer all the touches needed to deliver a beautifully curated event.
Dinner Parties

Sit back, relax, and allow Deborah Miller Catering & Events to plan the perfect dinner catering menu for your next dinner party. We have several dinner catering packages available, customizable for you, and your dinner catering needs. We will meticulously plan every aspect of your dinner party, provide you with food and beverages sure to impresses your guests and make sure your evening is both exceptionally executed and delicious.

Office Party Catering

Does your work celebration or meeting need fresh and delicious fare—perhaps even accompanied by a few drinks? Our team at Deborah Miller Catering & Events will make your work gathering delicious and enjoyable. Our carefully crafted meals pair perfectly with cocktails and libations, and we excel at providing both your food and your beverages.

Gala Fundraising

Looking for a caterer with gala planning experience? We have that! Deborah Miller Catering & Events is at the forefront of top event caterers in New York City. Our attention to detail and superior culinary creations have cemented us among the top event caterers. No matter the scale of the event, we make sure you and your guests get unforgettably delicious meals and a memorable experience. Deborah Miller Catering & Events is a full-service catering and event planning company. We cater galas for various corporations and non-profits at multiple venues throughout the city. We will work with you from inception to source venues, thematically design the space, and collaboratively produce a thoughtful gala that dazzles your guests.
"Deborah Miller is the best in New York City."
Wedding Questions—Answered