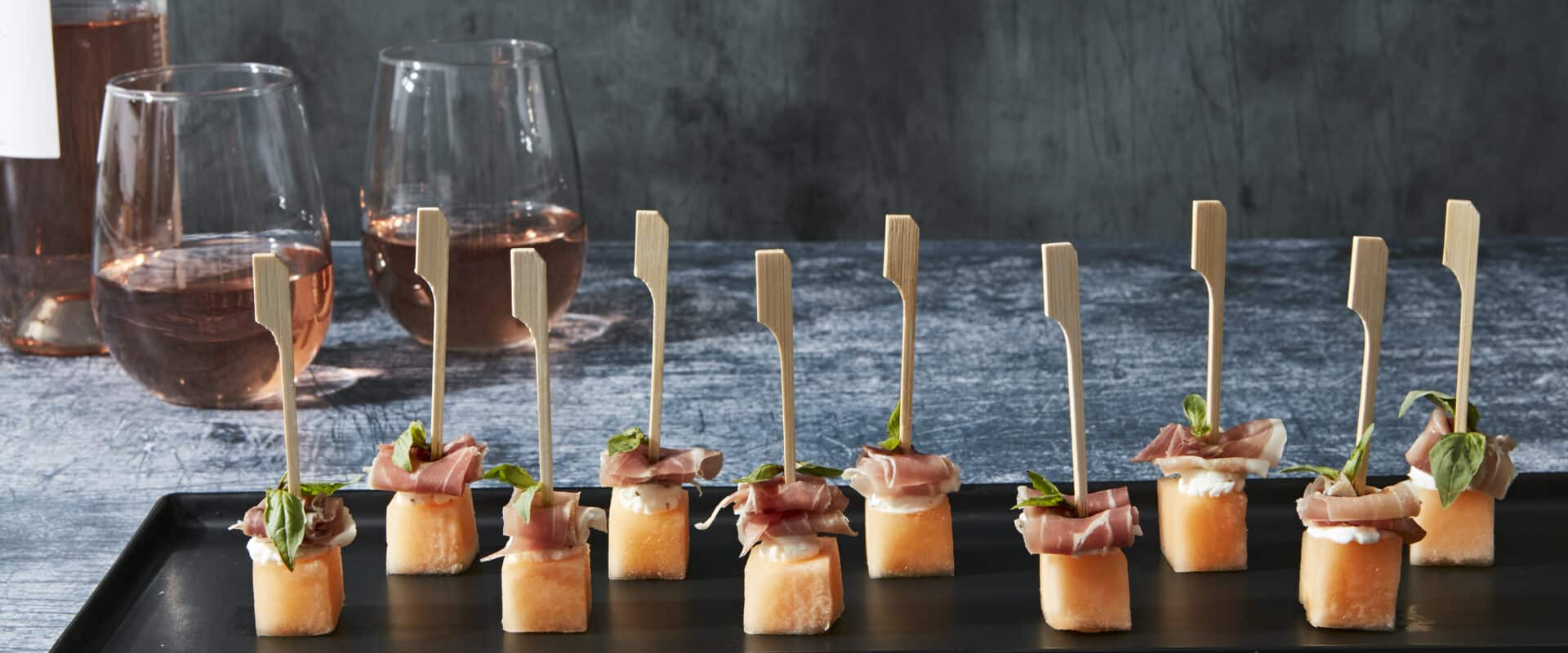 Hors d'Oeuvres

Your Passed Small Bites, Your Hors d'Oeuvres Catering NYC
You are having an event, and you need the right food. Deborah Miller Catering & Events will feed your guests! From lobster rolls to duck Thai noodle salad, kimchi arancini to speculoos and macarons, we will design the perfect menu for your festivities. We understand that every gathering is different, which is why we provide a wide variety of options—from stationary presentation to passed eats, rentals and themes. Our team at Deborah Miller Catering & Events will make your New York City event delectable and festive.
Hors d'Oeuvres by Deborah Miller
See how we make the best Hors d'Oeuvres in New York.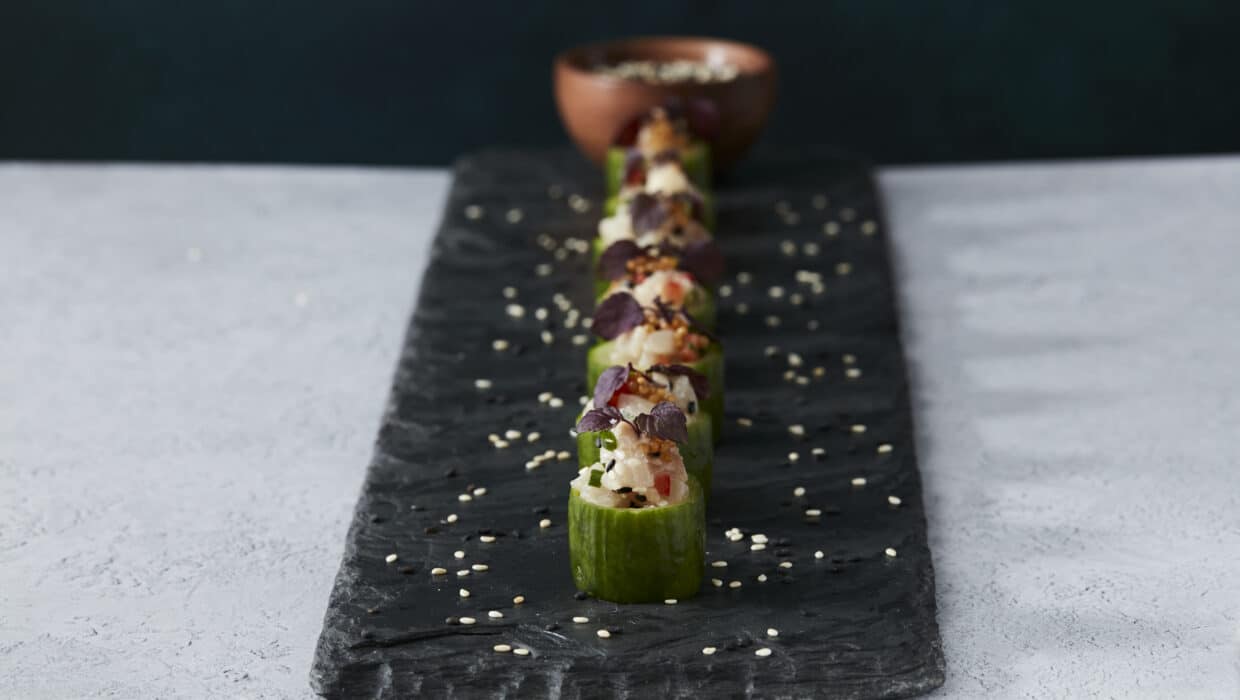 Experience
Perfect Cocktail Party Canapés
People are happier when they are fed delicious food! If you are looking to serve quality Hors d'Oeuvres at your event, Deborah Miller Catering & Events can help. Appetizers and cocktails are the perfect solution for events that put the focus on mingling and socializing. At Deborah Miller Catering & Events, we specialize in appetizer catering that is sure to impress your guests, make a statement and leave everyone happy. We will take the time to meet with you to design a menu that exceeds expectations. The creative team at Deborah Miller Catering & Events has an incredibly versatile Hors d'Oeuvres menu and can help you pair delectable miniature bites with seasonally created cocktails.
Hors d'Oeuvres Menu Highlights
Deborah Miller Catering & Events is the local's choice for Hors d'Oeuvres catering in NYC.
Cocktail Party
Mini Reuben

Corned beef, Swiss cheese, sauerkraut, Russian dressing, rye bread

Short Rib Tostone

Beef short rib, chimichurri, pickled red onion, fried plantain tostone

Loaded Purple Potato Cups

Cheddar fondue, bacon-shallot jam, chives

Kimchi Arancini

Authentic kimchi fried in panko, sriracha aioli, micro cilantro

Winter Roll

Smoked tofu, chili roasted heirloom squash, sweet potato noodles, kale & carrot slaw, toasted sesame, fresh mint, Thai basil, Gochujang & fermented plum sauce

Watermelon Radish Taco

Smoked tofu, vegan green goddess aioli, pickled beet, ruby radish sprouts

Duck Thai Noodle Salad

Duck rillette, vermicelli noodles, kewpie-miso aioli, Thai basil, crispy shallots

Halibut Yuzu Tartare

Fresh halibut, cucumber, miso aioli, shiso leaves, grapefruit pearls
"They take the time to understand both the needs of the space and our clients to make each experience seamless and memorable. The options are creative with flavor and presentation while maintaining great quality."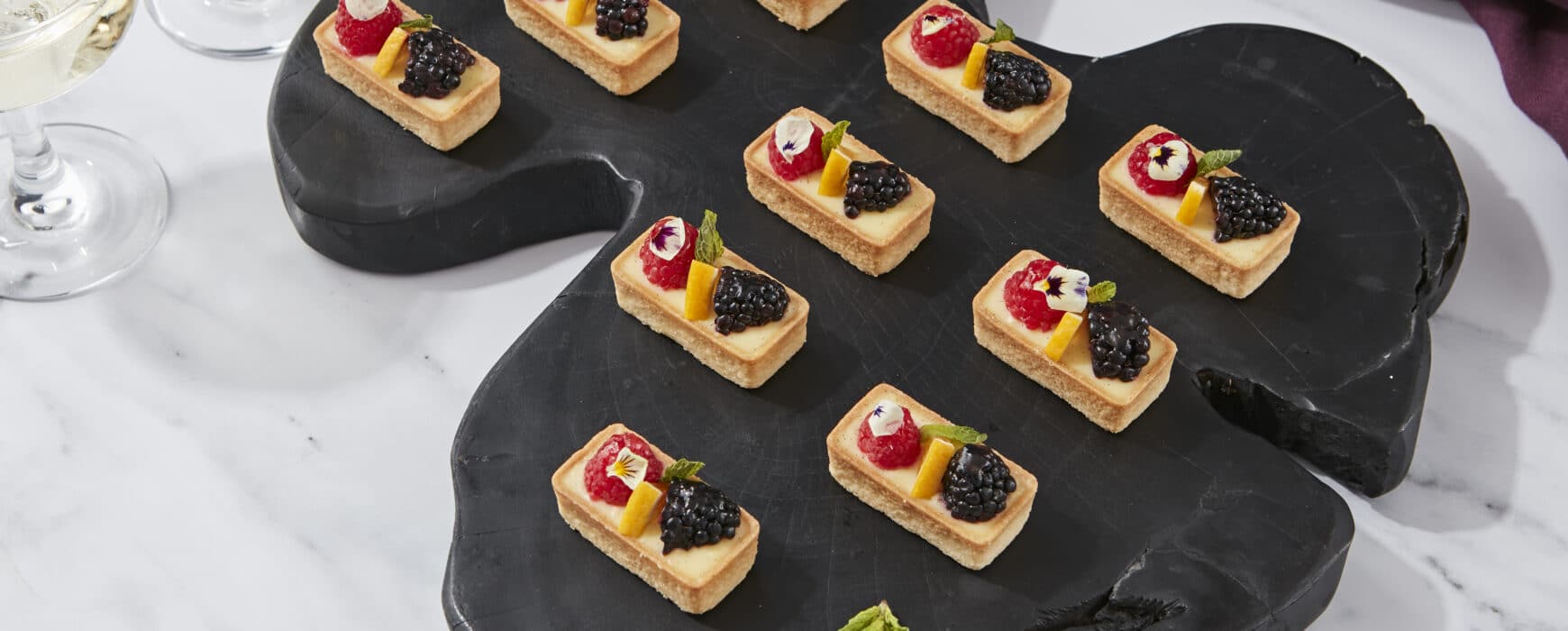 Showcasing Food Diversification in Your Menu
When designing an hors d'oeuvre catering menu, it is important to showcase a variety of options. Deborah Miller Catering & Events suggests selecting a combination of passed hors d'oeuvres and passed sweets, having an equal selection of warmer and cooler options plus a few desserts to satisfy everyone's sweet tooth. In an effort to cater to all of your partygoers, regardless of preference or dietary restriction, we like to think of hors d'oeuvre menu creation as an opportunity to showcase food diversification—warm and cool, with meat, poultry and fish and including sweet, salty and savory flavors. Don't forget chocolate and fruit as well as vegan, vegetarian and gluten-free options. The more categories we are able to include, the more well-rounded your hors d'oeuvres menu!
Hot Hors d'Oeuvre Catering

Whet your guests' appetites with mouthwatering hot appetizers and hors d'oeuvres by Deborah Miller Catering & Events. On the warm side, these scrumptious starters are a great way to welcome folks to your cocktail party, kick off game night, preview an intimate dinner or even celebrate a holiday feast.

Cold Hors d'Oeuvre Catering

Cold appetizers and hors d'oeuvres are known to stimulate digestion. Straight from the Deborah Miller Catering & Events kitchen, these high-quality and tasty bites are guaranteed to increase your guests' appetite and keep them engaged before their main dish arrives. On the cooler side, cold hors d'oeuvres are easy to store at your event, making it simple to replenish these popular selections.

Dessert Hors d'Oeuvre Catering

There is always room for dessert, and therefore sweet endings are a must at any party. Typically smaller in size than a plated dessert, dessert hors d'oeuvres are often designed to be eaten by hand. They are also bite-size, allowing you and your guests to try more than one and indulge in sweet goodness!
"Deborah Miller is the best in New York City."
Wedding Questions—Answered