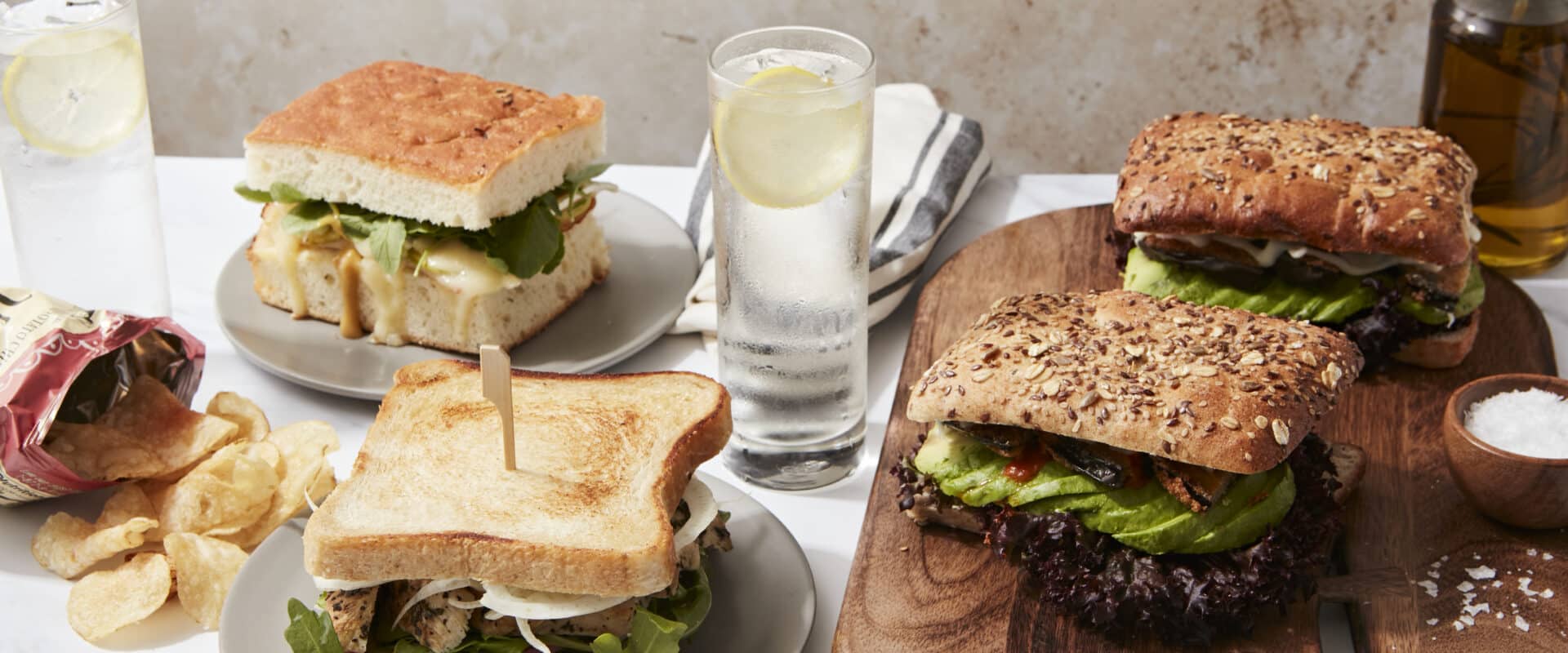 Your Midday Meal, Your Lunch Catering NYC

New York Lunch Catering
From corporate luncheons to midday events , Deborah Miller Catering & Events has flavorful inspired lunch catering options. We never stop searching the local streets for the latest ingredients, colors, and trends. Choose from an expertly designed New York menu, simple sandwich catering or take a customized approach with the help of our culinary team.
Lunch by Deborah Miller
See how we make the best lunch in New York.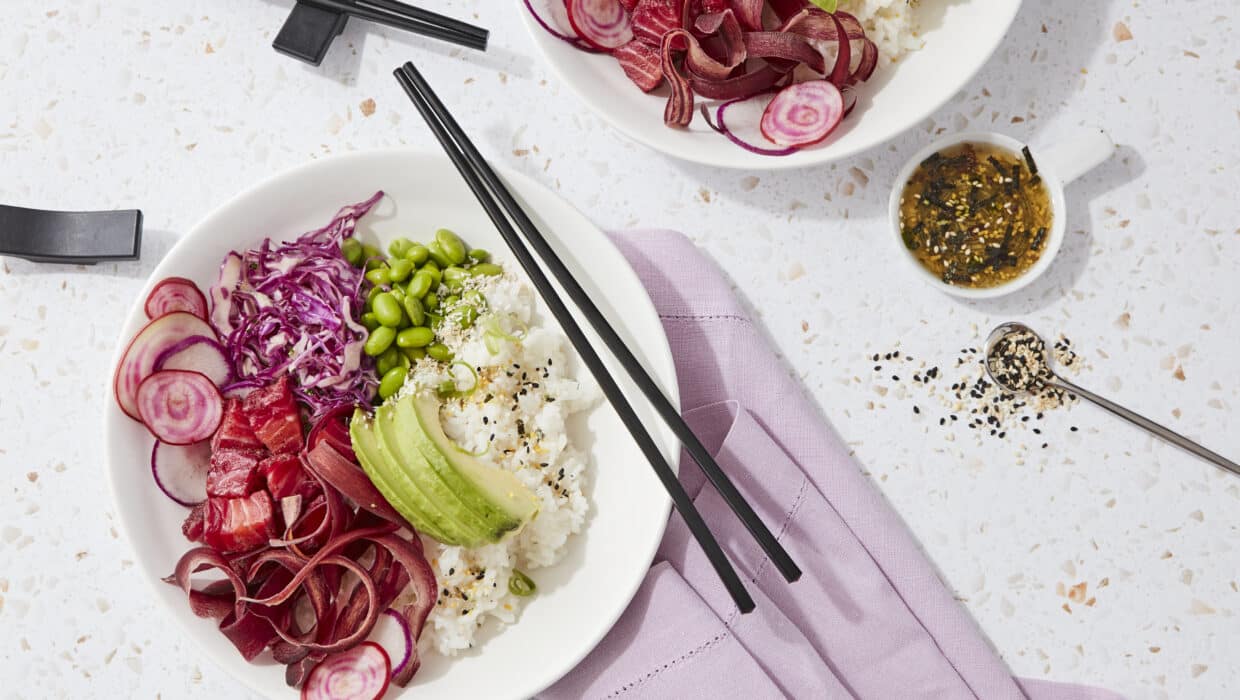 Experience
Your Perfect Midday Meal
Lunch has come a long way—from being seen as a thick cut of bacon (Spain, late 16th century) to being intended only for women ("the ladies who lunch") or what it became in modern times: a break during working hours intended to refuel for the second half of the workday. At Deborah Miller Catering & Events, we believe lunch should be enjoyable, delicious, and nourishing. It is easy to settle for an unhealthy lunch, which is why we are here to make sure you have healthy options!

With the 'three-martini lunch' making a comeback in the US—meaning the average lunch period is lengthening for various reasons—lunch has more of a presence than ever, especially your NYC office workplace lunch. Deborah Miller Catering & Events has been serving New York City lunch since 1995, and we do not plan on stopping any time soon!

We want your lunch to be satisfying, no matter the occasion. Corporate lunch? We have fast and fresh lunch boxes you are sure to find appealing. Impressing executives? We have a variety of services designed to excite. Celebrating friends or family? We like to consider ourselves part of your family, even for just a few hours. Lunch should be easy, but it should never be boring. From modern takes on sandwich classics, to our expertly designed custom menus, we're ready to make your lunch plans easy.

Lunch Menu Highlights
Top lunch catering in New York City perfected by Deborah Miller Catering & Events.
Individually Packaged Lunch
Kale Salad

Kale, apricots, pomegranate seeds, almonds, goat cheese, light, refreshing

Ancient Grains

Quinoa, bulgur, lentil, arugula, hearty, healthy, fresh

The Autumn Club

Cider brined turkey breast, maple-roasted NY State apple & shallot, baby arugula, creamy brie, orange cranberry chutney, ciabatta bread

The Vegan Plantain Club

Eggplant bacon, roasted sweet plantain, greenhouse heirloom tomato, shredded farm lettuces & greens, vegan garlic tofu aioli, seeded soft roll

Italian Sub

Genoa salami, soppressata, provolone, hot cherry peppers

Rosemary Dusted Potato Chips

Made fresh with housemade rosemary seasoning
Room Temperature Lunch
Roasted Beet Salad

Roasted yellow & red beets, mache greens, toasted pumpkin seeds, feta cheese

Miso Marinated Tofu Steak

Forbidden black rice, Asian slaw, orange, mint, scallions

NY Winter Chicken

Sugarbush Farm maple syrup & grain mustard glazed chicken breast, market herbs

Chipotle Glazed Pork Tenderloin

Chipotle glazed pork tenderloin, braised pork belly jus, cranberry chutney, cilantro, jalapeno, lime
Full-Service Hot Lunch Buffet
Thai Noodle Salad

Rice noodles, shredded carrots, scallions, Thai basil, crushed peanuts

Braised Beef Short Rib

Caramelized pearl onions, red wine jus

Butternut Squash Risotto

Sage roasted butternut squash, butter sauteed leeks, creamy mascarpone, hand grated parmesan
"They are like the only caterers who can help me with an order when I am told about a meeting late in the day [once they did a lunch delivery the same day!]"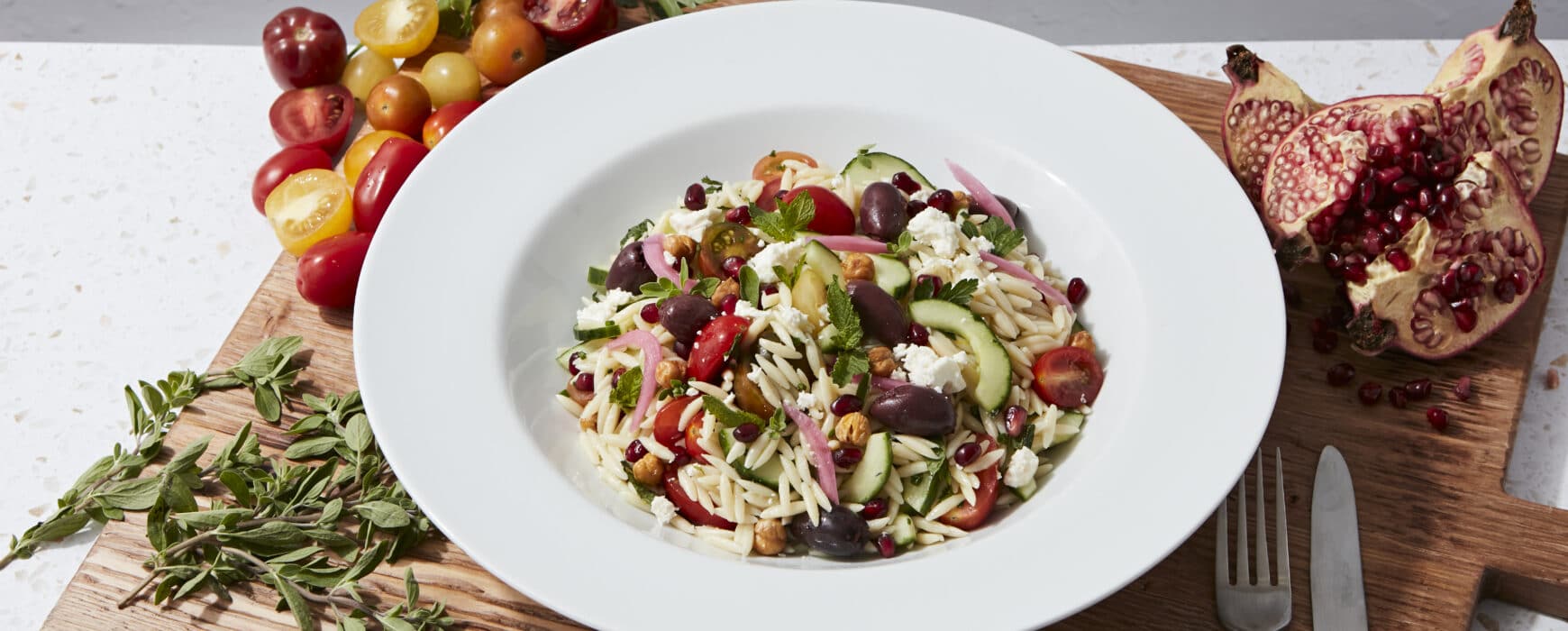 Your Midday Fuel
With Deborah Miller Catering & Events, you'll find seasonally inspired lunch menu items. We offer unique sandwich catering combinations, signature salads and tasty entrees. We provide a breadth of options for midday catering, including white glove full-service, Deborah Miller Catering & Events chef-managed stations and customizable menus.
Contactless Service

Deborah Miller Catering & Events offers individually wrapped boxed lunches. These chef-curated catering packages offer a properly portioned, safe and convenient choice. Our contactless catering menu options are nutritious and well-rounded, and our expert delivery team can provide contactless delivery upon request.

Sandwich Catering

Deborah Miller Catering & Events is a full-service caterer in New York City offering the best sandwiches and wraps—a perfect lunch option for your clients, employees or important meeting. From artisanal sandwiches to hot sandwiches or make-your-own sandwiches, no one knows New York sandwich catering quite like Deborah Miller Catering & Events!

Luncheons

Planning a corporate luncheon or social gathering in New York City? What sets Deborah Miller Catering & Events apart from other caterers in New York is our ability to create unique catering combinations. Pair one of our signature salads with a sandwich platter and tasty side for the perfect corporate luncheon or midday event.
"Deborah Miller is the best in New York City."
Wedding Questions—Answered