Wedding Catering
Big City. Homemade Vows.
You made a commitment. You have a story. We'll hold your hand. We understand that every wedding is a personal reflection of 2 individuals. Together, our wedding catering and event planners will listen,
guide and create your unforgettable day. From tents to rooftops, from first bites to last crumbs, we will feed your journey. There's no better place to celebrate love than in New York.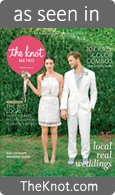 We cater every step of your wedding day!
Related Blogs
Wedding Venues – You made a commitment, we'll hold your hand. The New Year has come and gone and as the early days of January unfold, we see in an influx of wedding inquiries. The start of the New Year has our recently engaged, ready to plan and Deborah Miller Catering is on call, excited
Read more