Wedding Catering
Big City. Homemade Vows. You made a commitment. You have a story. We'll hold your hand. We understand that every wedding is a personal reflection of two individuals and should be celebrated with the perfect wedding menu. Together, our New York wedding catering and event planners will listen, guide and create your unforgettable day. From tents to rooftops, from first bites to last crumbs, we will feed your journey. There's no better place to celebrate love than in New York.

Planning your Dream Wedding Menu: New York Wedding Catering
We believe that your unique wedding menu should reflect you and your partner's tastes and preferences, but don't let that intimidate you. Planning your dream wedding menu should be fun and focused on your unique style and vision.
Deborah Miller's team of New York wedding catering and event planners will listen to your needs and provide recommendations to help you create the ultimate wedding menu for your very special day. Our diverse wedding menu selections can be customized for your needs, whether you want more informal fare or a multi-course meal.
We're passionate about the latest bridal trends and have come up with the best wedding catering ideas in the city. Rest assured, when planning your wedding menu, no small detail will be overlooked. With our New York wedding catering services, we will create the perfect presentation down to the very last detail in order to make your big day picture perfect.

Vegan and Vegetarian Wedding Catering in NYC
Our team of NYC wedding caterers can handle your vegan and vegetarian dietary needs. We'll work with you to create a customized menu that's focused on plant-based and organic delicacies without compromising taste or quality. Our experienced culinary artists in NYC take great pride in our creations and will serve your guests with the best vegan and vegetarian dishes whether it is the entire menu or only for a few select guests.

Engagement Party Catering
Rely on our team to provide you with exceptional engagement party catering services in New York City. Celebrate your engagement with friends and family with unforgettable cocktails, special appetizers, or a multi-course dinner. Whatever you envision, we can make it happen with our engagement party catering in NYC. We hold the quality of our service and food to the highest standards, so you can enjoy an unforgettable experience.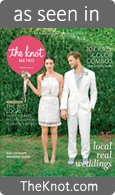 Related Blogs
A bridal shower brunch is the perfect way to honor the bride-to-be and with so many cute bridal shower brunch ideas, it's easy to create an unforgettable bridal shower that wows guests and makes the bride feel extra special. Planning a memorable bridal shower is no ordinary feat. There are a lot of moving parts
Read more