Imagine you are going about your every day business when you receive a concerned e-mail from a bride and groom saying that their caterer cancelled on them 4 months before their wedding, and that they need someone new. The menu they are looking for is not exactly ordinary either – it's all Mexican-inspired, with family style tacos served as the main dish. Was the Deborah Miller team up for the challenge?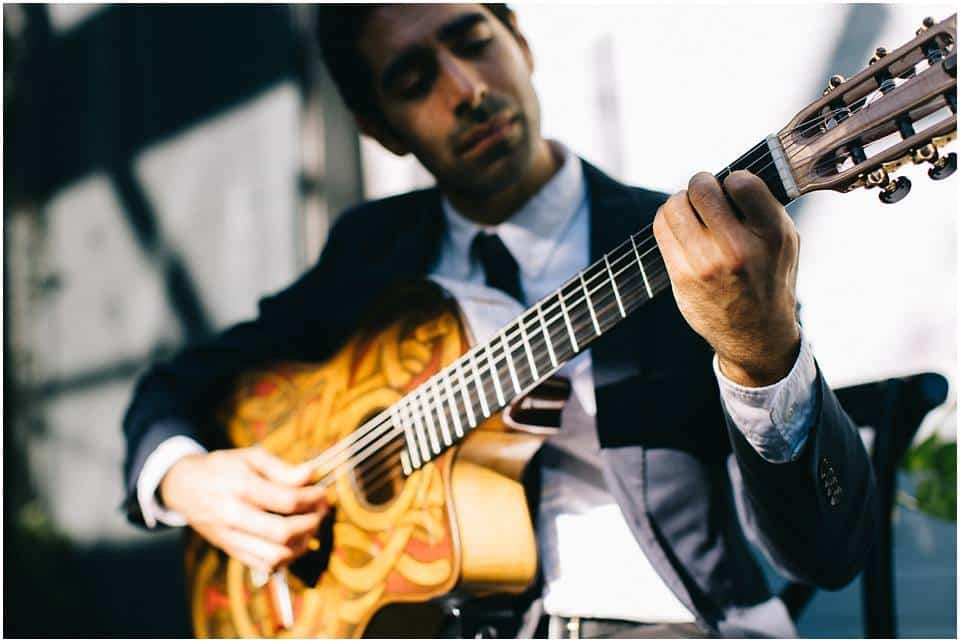 It turns out we were, as we helped this couple put together a menu that was even better than their original choice in just four short months. We conducted a tasting in March (tastings are just part of our wedding catering experience) with a variety of passed hors d'houevres that had a Spanish/Mexican twist, tacos that would be served as the entrée, and some light desserts as well, which would also be passed. The couple loved it all and we ended up finalizing the menu fairly quickly.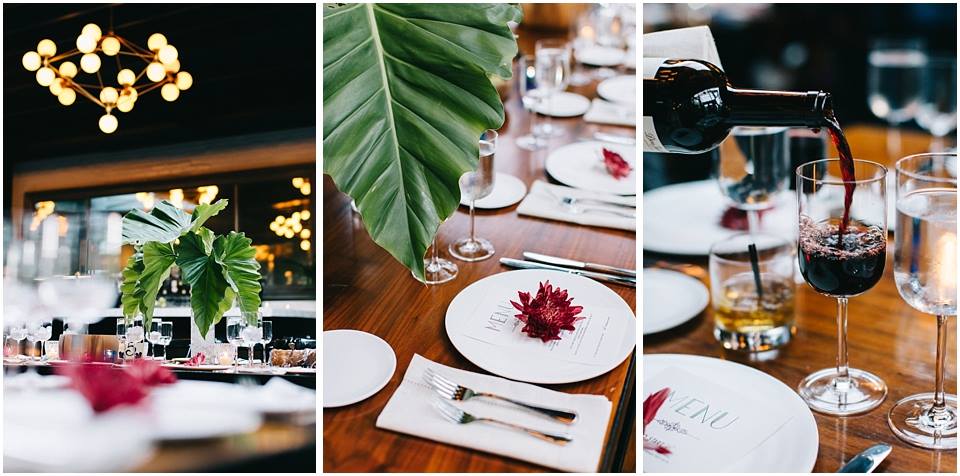 We conducted multiple walk throughs of the wedding venue, 501 Union in Brooklyn, during the brief window of time we had, and ironed out logistics of who would be flipping the ceremony room for cocktail hour as well as what rentals would be provided by the venue versus what the team at DMC was responsible for. We took the bride to a party rental showroom and helped her pick the proper silverware and china that would suit her Mexican and somewhat minimalist aesthetic.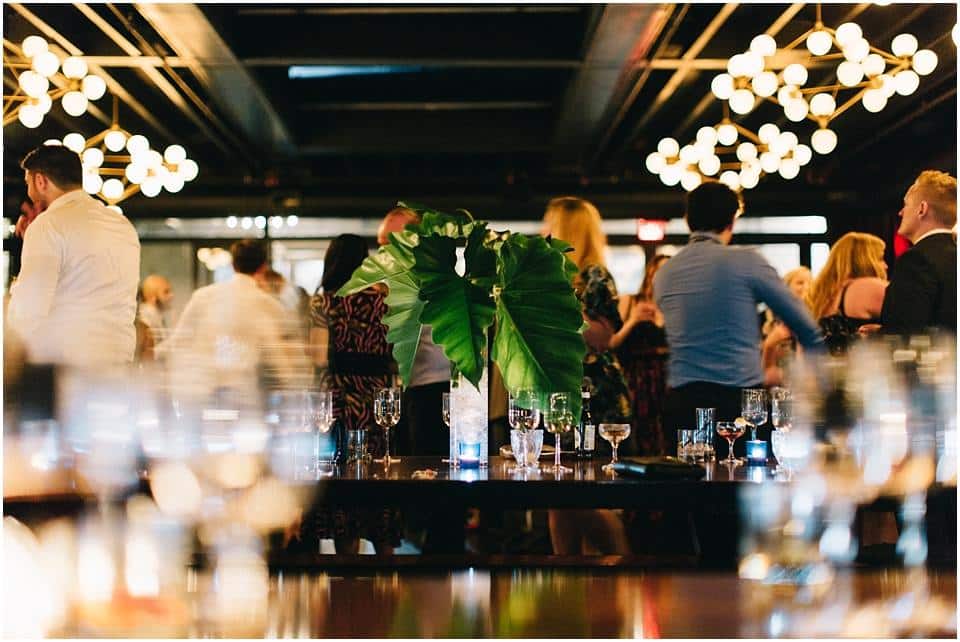 On the day of the wedding, we walked into 501 Union and it had already been transformed. Vases of bright green banana leaves stood tall on each table, the Spanish guitarists hired to play during the ceremony and cocktail hour were filling the air with music during sound check, and the soft lighting of the ceremony and reception rooms truly made it feel like you had stepped out of New York City and stepped into a villa on the Mexican coast.

The ceremony was brief and cocktail hour had commenced before we knew it. Half of the DMC staff flipped the ceremony and reception room while the other half passed hors d'ouevres. Four types were chosen for the cocktail hour – Mini Chorizo Tostadas, Tequila Cured Salmon, Manchego Bites, and Lime Herb-Marinated Shrimp Skewers – all which were infused with Mexican flavors and accents. There would be no stationary food set up, so we had hearty bowls of tortilla chips, guacamole, pico de gallo, and fruit salsa ready on each reception table for guests to dig into once they were seated.
Dinner was served after the bride and groom's welcome greeting and some quick toasts from loved ones. As mentioned before, everything would be served family style, so we dropped the tacos and accompanying sides fairly simultaneously on each table. There were four types of tacos on the menu – Slow Cooked Short Ribs with Pico de Gallo and Avocado, Chipotle Chicken with Citrus Slaw and Jalapeno Aioli, Grilled Mahi Mahi with Fresh Cabbage and Honey Chipotle Aioli, and Potato and Poblano with Purple Cabbage Slaw as the vegetarian option. Sides included a delicious and semi-spicy Elote Street Corn Salad, Sofrito Black Beans, and a Tijuana Tri Colore Salad with a Tomatillo Vinaigrette. The tacos were served on silver taco stands which made it easy for guests to grab and added a charming touch to each table.
The couple wanted dessert and coffee to be kept simple, so we resumed passing of the sweets and only had a small coffee station for anyone who needed a caffeine boost. Desserts included Traditional Mexican Churros (of course), Mini Ice Cream Sandwiches, Mini Peanut Butter Cups, and Chocolate Mousse Shots. The churros were naturally a hit – the bride and groom even decided to do a "churro dipping" ceremony instead of a traditional cake cutting! By this point, most guests were too busy dancing and partying to be concerned with dessert or coffee.The party wrapped up around midnight, with an after party to follow around the corner from the venue for more fun and festivities.
The bride and groom were thrilled with how everything turned out and said multiple times that Deborah Miller's menu exceeded even their original expectations with their first caterer. We fulfilled their Mexican theme with the right combination of tastes, flavors, and accents, and went a step further with assisting the couple in picking out the proper tableware for their vision and flipping the room as needed. Truly a spectacular evening to be a part of!