8 Healthy Menu Choices to Honor World Health Day
Good health is a general term with many meanings and interpretations for different groups of people. For some it means having healthcare, for others it is a resolution to eat healthier, and for another group it means exercising daily.
The World Health Organization stands behind the idea that universal healthcare for all should be accessible and inexpensive, and has declared one day in April as a day to commemorate this ongoing feat. This year, World Health Day falls on April 7th, and while we at Deborah Miller Catering can't provide healthcare for all at the snap of our fingers, we can recommend some delicious and healthy items from our menu to celebrate the day, and hopefully satiate whatever "health" means to you. Read on for our best picks!
Homemade Oatmeal Bar – served with brown sugar, fresh berries, almonds, and raisins, this is the perfect healthy breakfast option for any early morning meeting. Want to go the extra mile? Go with the vegan option, which is completely dairy-free.
Fruit Skewers – fun, easy to eat, and as healthy as it can get. They're the perfect snack for when you don't want to order another boring fruit platter and seem like you're trying too hard to be healthy.No one thinks that's cute.
Kale Salad with Dates, Parmesan, and Toasted Almonds – one of our most popular salad picks, and one of the healthiest. The dressing is light, the kale is a super food, and the mix of flavors is so delicious. Trying to be extra healthy? No worries, we can do the Parmesan cheese on the side.
Individual Acai Smoothies – all the rage right now, so you'll not only be healthy by having this item at your next meeting, you'll be trendy too. Plus, the presentation is adorable.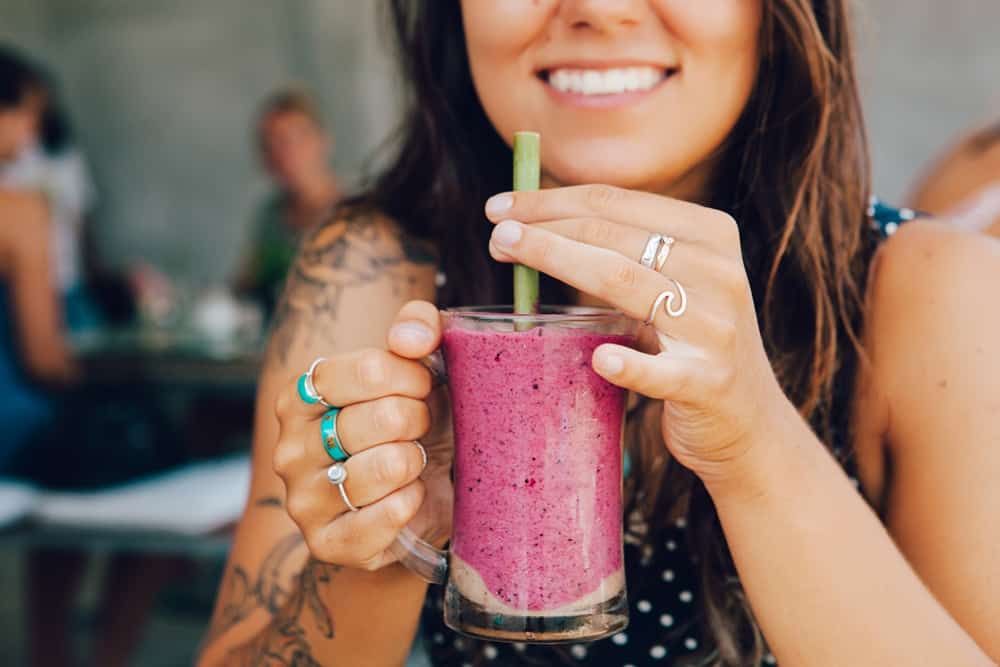 Charred Cauliflower Steaks – another trendy item since cauliflower is totally having a moment. This is a healthy alternative to red meat, for full-time vegetarians and meat eaters who feel like taking a break. Serve it with one of our fabulous side salsas and you're good to go for lunch.
Portobello with Sweet Carrot Spread, Umami Napa Salad, and Vegannaise – a delicious vegetarian sandwich that hits all the right flavors, a little savory and a little sweet, while remaining healthy and well-balanced. Definitely a must on any sandwich package.
Lemony Spinach and Chickpea Salad – another combination of super foods that's sure to hit it out of the park, with both flavor and with health-seekers. A great side salad for any lunch or afternoon snack!
Deb's Dark Chocolate and Pomegranate Trail Mix – who says sweet automatically means unhealthy? This trail mix is one of our original menu items from back in the day, and is a fan-favorite for its healthy ingredients and user-friendliness. It's a great choice for a smart dessert or a midday snack, with no guilt associated afterwards.
Eating healthy doesn't need to be boring or repetitive, and at Deborah Miller Catering, we provide a variety of options to appeal to any palette or food mood out there. So if your goal is to eat a little healthier this week in honor of World Health Day this weekend, you know we've got you covered.
Looking for more ideas? Check out our healthy and diet-friendly menus!