If you're looking to revamp your company's culture and identity, look no further than your annual holiday party. A well-done and memorable corporate holiday party is an opportunity to demonstrate what sets your company apart, and celebrate with the colleagues who have built that brand with you. At its base though, it is a party—and Deborah Miller Catering & Events knows how to throw a party.
At Deborah Miller Catering & Events, it is our job to help create an experience that elevates and highlights your brand. After all, your brand is your corporate identity, what sets you apart from your competition, and a major factor in why your clients decide to partner with you. We will produce unforgettable catering and event experiences that your clients—and bosses—will be talking about for years to come.
You want to ensure that your guests enjoy the corporate holiday party in the moment, and look back on it fondly throughout the year. Read through the tips below to discover how to do just that and let Deborah Miller Catering & Events help you along the way.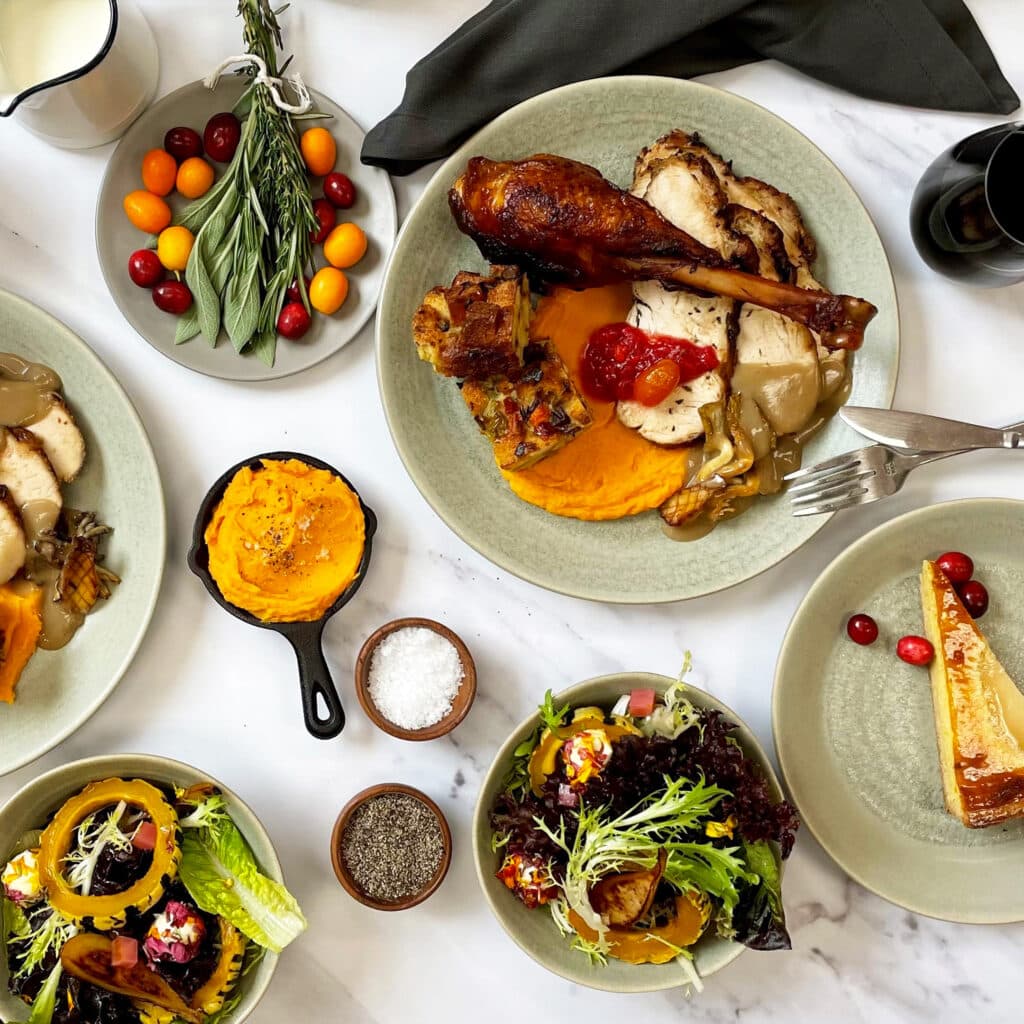 The Right Venue
The right venue should match the energy of your intended event. To help you discover the right fit, check out our venues page, which includes some of our favorite spaces within the five boroughs. There are plenty of options for festive holiday party event spaces like Arcadia Earth, 74 Wythe, and Chelsea Factory to name a few. After 25 years of catering in New York City, we have strong partnerships with venues across the city that will provide the perfect backdrop for your party.
The right venue can mean a number of things, but the very best venues allow your company ethos to flourish. Consider what you want your holiday party to look like.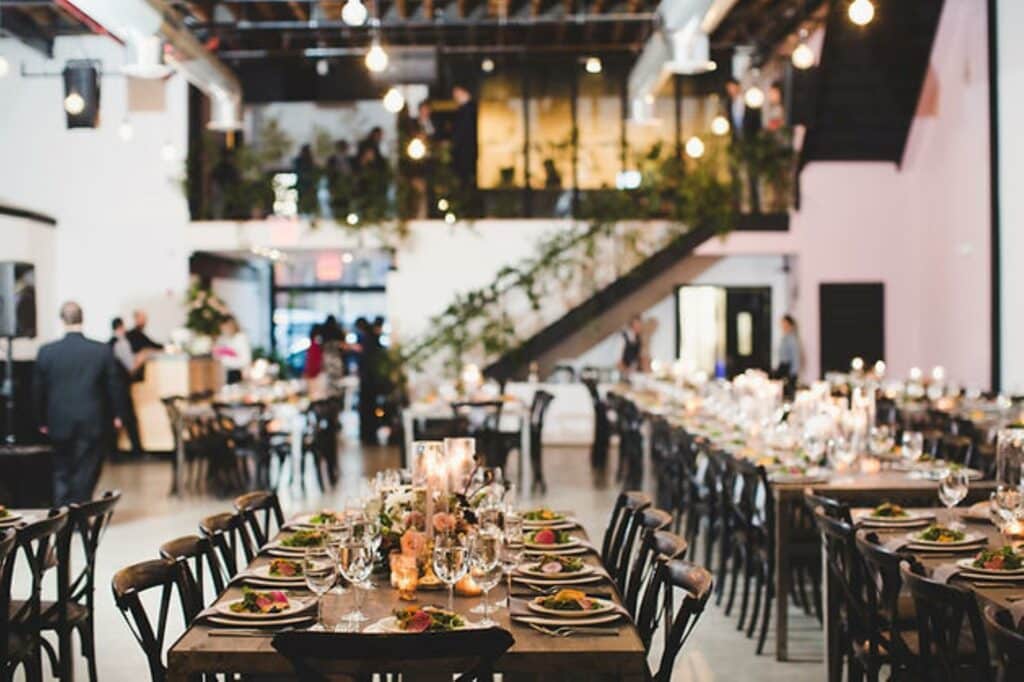 You may want an elegant, seated dinner, perhaps you want a more casual cocktail party, or maybe even a buffet in office. Whichever event speaks to you, the venue needs to match your intended aesthetic. If you choose to have a themed party, you'll also want to ensure that the theme and the venue align. A Great Gatsby-themed 1920s party requires a bit of old New York, but a modern laidback celebration could go over well using your own office space. At the outset of your planning, make sure there is a consistent thread running through your intended event. Of course, Deborah Miller Catering is here for you every step of the way and can help you pick venues and establish how you want your evening to run.
How to Build a Full Menu
The theme of the holiday season is abundance, and all of your employees will be eager to celebrate at the end of the year. Be sure that all your employees have options that align with their dietary restrictions. Deborah Miller Catering has a plethora of menu options that will delight your employees, be flavorful and festive, and cover any dietary restriction. We follow and create trends that parallel the food world. Our Le Petit Burger is a new hit among staff. For the health conscious – our Vegan "Scallop" and Watermelon Radish Taco are constantly the talk of any party. As always, inclusion and representation are important themes year-round. It is important to be inclusive in your menu planning, providing filling options for every dietary restriction. This allows all of your guests to focus on the revelry instead of having to worry about the contents of a bite, or not feeling included. Deborah Miller Catering has delicious and filling vegan, vegetarian, and gluten-free options. Our extensive knowledge and our contemporary and creative approach can help you craft an evening around any diet with vibrant, exciting options that will leave even the pickiest eater raving.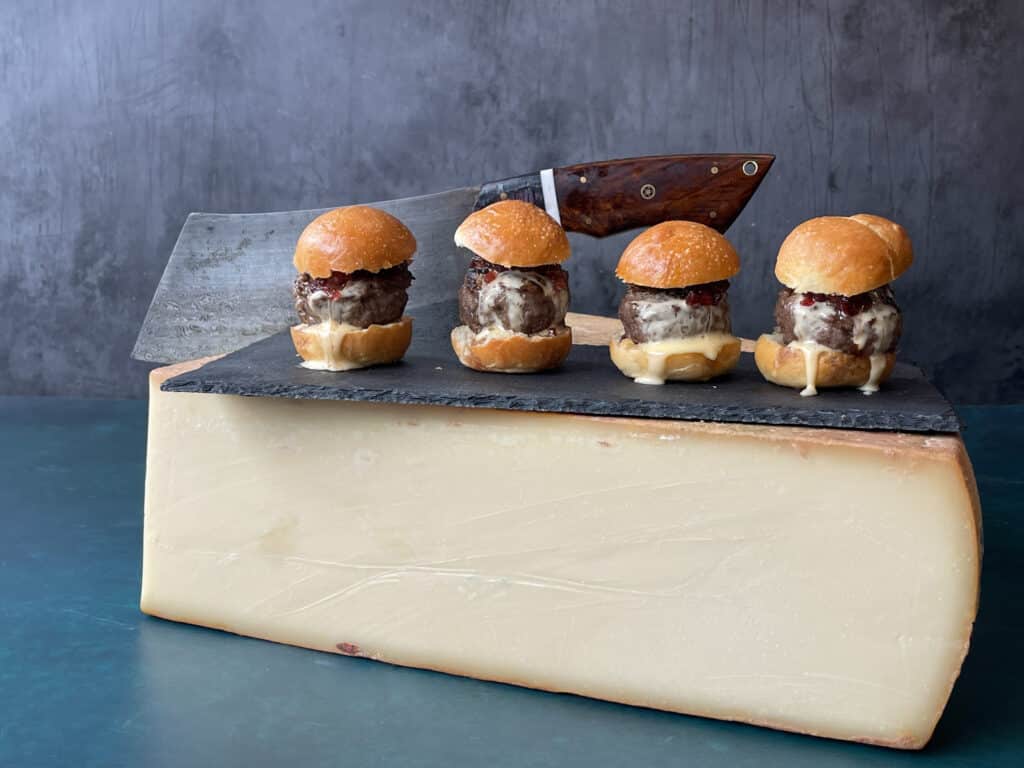 Building your menu is a fun activity and a time for you to show off the flair of your company. You can host a cooking class so that all of your employees can recreate the memory of a holiday party in their homes. One of our corporate clients just hosted a cooking class – our chefs taught their employees the technique to our Pan-Seared Sea Bass, and everyone walked away with a delicious recipe in their arsenal. You can have unique menu items and specialty cocktails that reflect your firm's traits. Our Guava Rum Punch and Prickly Pear Margarita are fan favorites, but we can customize any of our cocktails for you. As a full-service caterer, Deborah Miller Catering will help you fully outline your menu including specialty cocktails (and mocktails!) and any other unique items you want. With us, your employees are bound to be thrilled with their plates.
Start with Thoughtful Inclusivity
As we know there are a number of Holiday celebrations that take place at the end of the year, and no one wants to feel left out. This is the opportunity for your office to celebrate diversity and inclusion with a well-rounded menu. Filling vegetarian options are safe bets with exciting flavors. Our new Inside-Out Falafel is the perfect vegetarian bite with staying power for your guests. We have classics like the Turkey Slider and House-Made Eggnog, and also new flavors to stun your guests like our Bao Bun and Poke Bowl stations. Just remember that the holiday season is a time to celebrate everyone, and all tastes.
Revel in the Details
You can create any theme by playing around with the details of your holiday party. If you want to bring out the culture of your company, ask Deborah Miller Catering for help crafting a signature cocktail or mocktail. If you want to follow a specific flavor profile, our sales team will present options that elevate your theme and your party. Our offerings, such as the Bao Bun Station, Taco Stand, and Mezze & Mediterranean Grill can offer guests exciting, global flavors with no travel needed! Enjoy the little details with us and together we can build out a wonderful event for the season.
Holiday party catering stretches beyond just the food. Deborah Miller Catering offers guidance throughout each step. How would you like your evening to run? Where do you want guests to congregate? How do you want to space hors d'oeuvres and full plates? Would you like to pause bar service during announcements? You can experiment with passed hors d'oeuvres, plated meals, buffets, or a mixture of all three. Toasts and speeches will all run smoothly with our team, as well as any special activities you have planned. There are plenty of themes that you can pull into your holiday party and have reflected in the menu, venue, and event. Old New York, global tastes, winter harvests, and company centric colors just to name a few. As a caterer in New York for more than 25 years, we have seen all of the trends of holiday parties past and can help guide you on your path. If sustainability is a core value of yours, we have a focus on locally grown produce, and partner with brewers, distillers, and farms from the Empire State.
Serve Abundantly
Your guests have worked the entire year through and want to enjoy the fruits of their labor. Having plenty of options for guests to choose from allows them to do just that. As a full-service caterer, we can truly provide everything: hors d'oeuvres catering, bar catering, dessert catering, and more. Our team also has years of expertise to guide you on exactly how much to serve to your guests. Serving abundantly also means having plenty of optionality within your offerings. The sentiment around the holidays is to be happy and full, Deborah Miller Catering can guarantee your guests will feel festive with our menu offerings, which are packed full of flavor and shareable.
Start Planning your Holiday Party with Deborah Miller Catering
The above tips will help your holiday party go off without a hitch. When your holiday party reflects your company's values and is a celebration of all of your hard work, your employees will have a great time and enter the new year feeling valued and refreshed.
Holiday parties are the time for coming together and celebrating. With our help, your guests will be taking the memory of a wonderful holiday party into the New Year. Above and beyond all, there is no reason that your holiday party or its planning process needs to be stressful. Deborah Miller Catering's sales team is there to walk you through every step of planning your event, and we have industry expertise to offer you the proper guidance no matter what kind of event you choose to pursue. If you can dream it, Deborah Miller Catering & Events can execute it. We have helped clients in New York City plan the perfectly themed office holiday party year after year. Our dedication and creativity have earned us the reputation of being one of the best holiday party catering companies in NYC.
To get started planning your holiday party, get in touch with the team at Deborah Miller Catering in New York City.